Manmade Kennels West Coast
French Bulldog Puppies For Sale.
---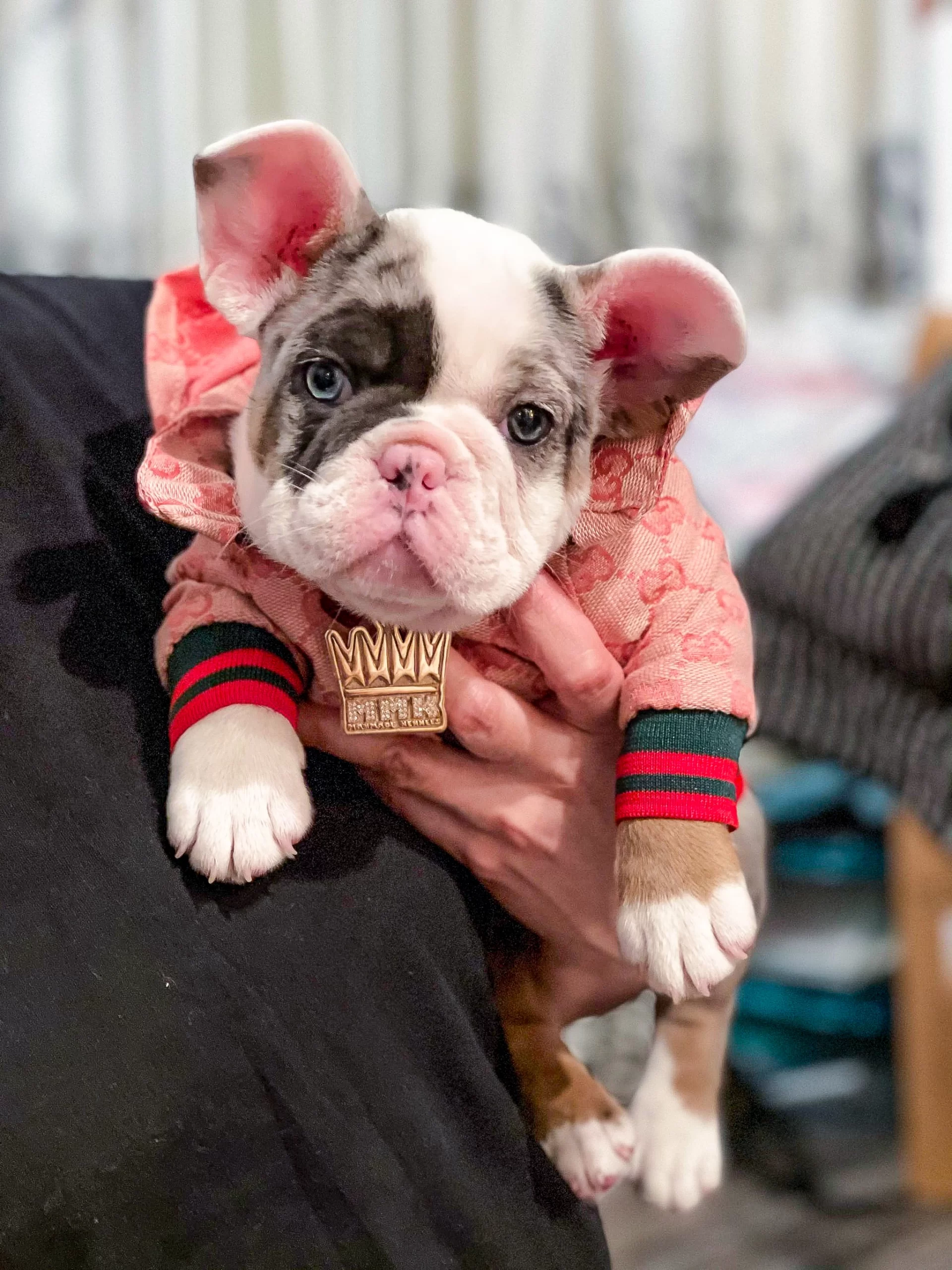 Are you looking for French Bulldog puppies near me for sale? We ship fluffy French bulldog puppies for sale to all California cities, and to all American States.

---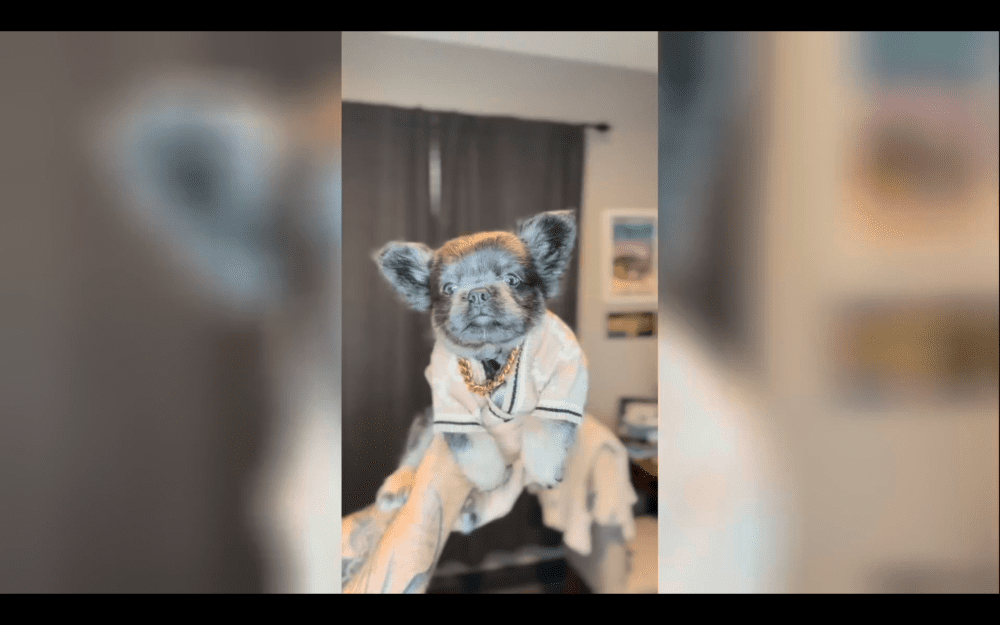 Welcome to Manmade Kennels West Coast, Northern California Bay Area's Premier French Bulldog puppy Breeders! If you are looking for fluffy French bulldog puppies for sale, look no further! At Manmade Kennels West Coast, we are dedicated to breeding exceptional and high-quality fluffy Frenchie puppies that will bring joy, companionship, and endless love to your home.
It doesn't get as Fluffy as this! Scroll down for cute French bulldog puppy photos!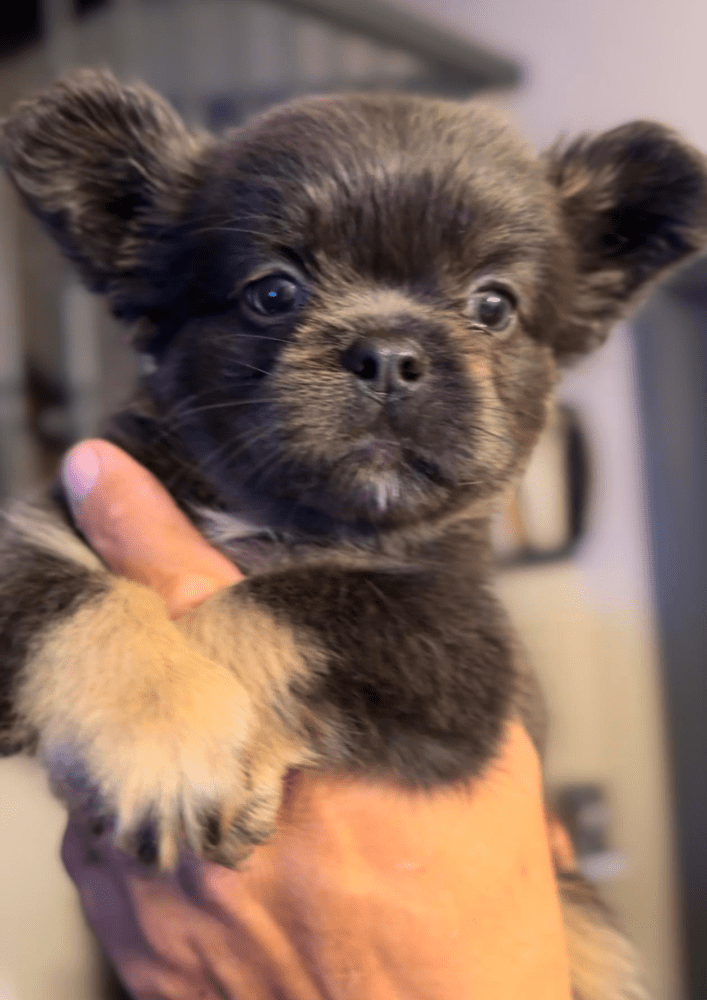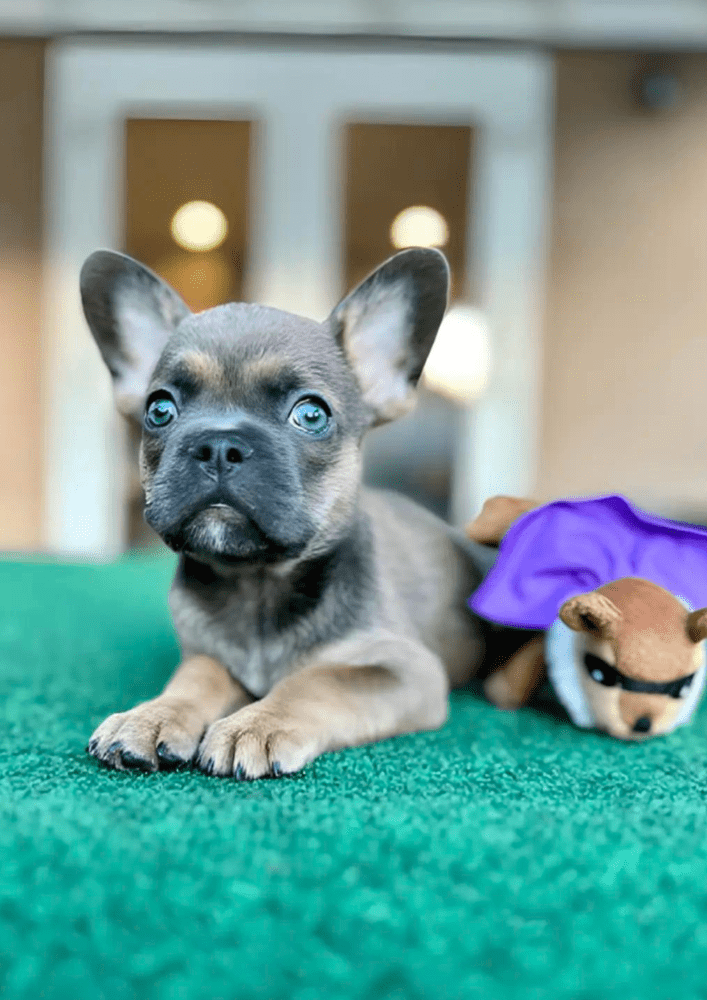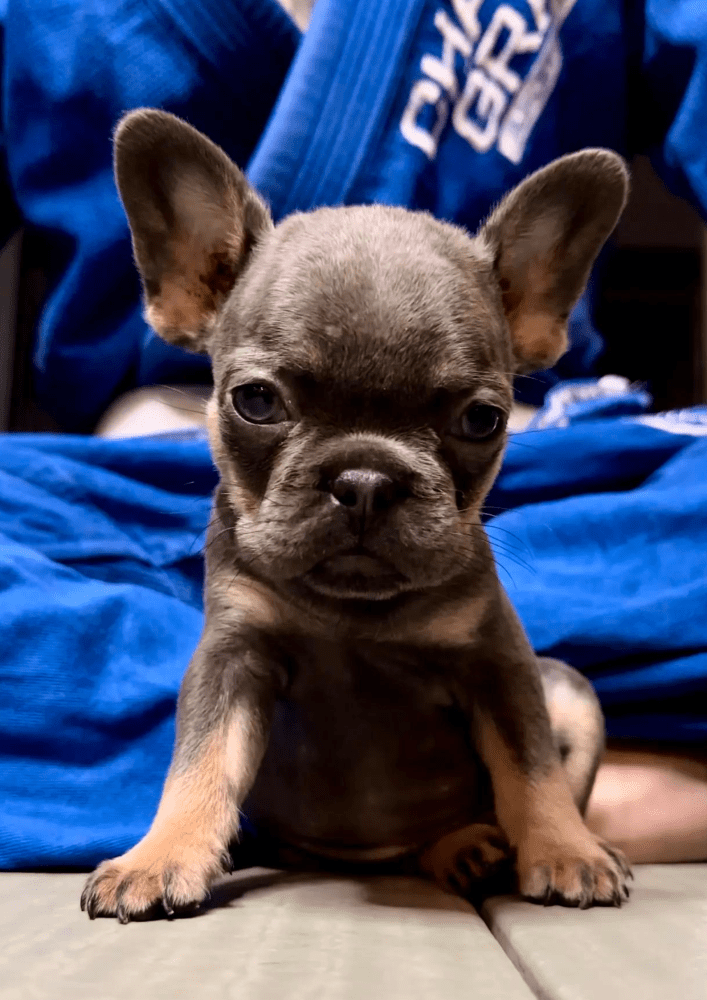 ---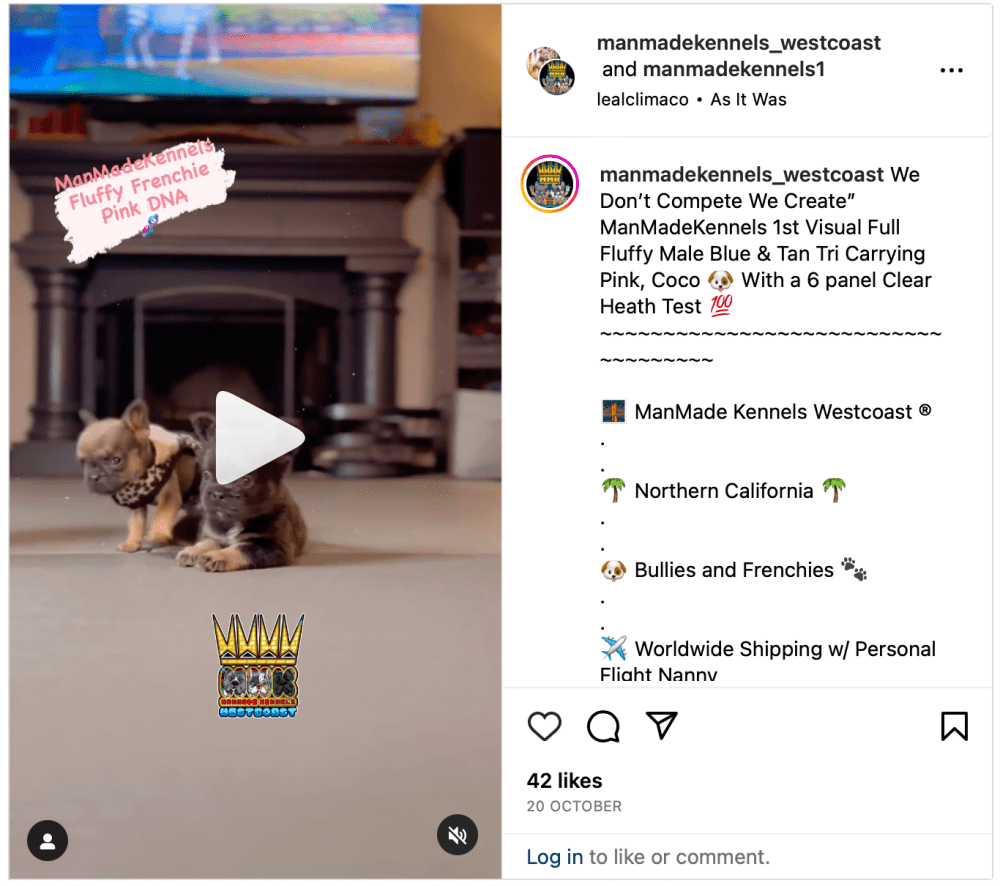 AVAILABLE FRENCH BULLDOG PUPPIES FOR SALE 2023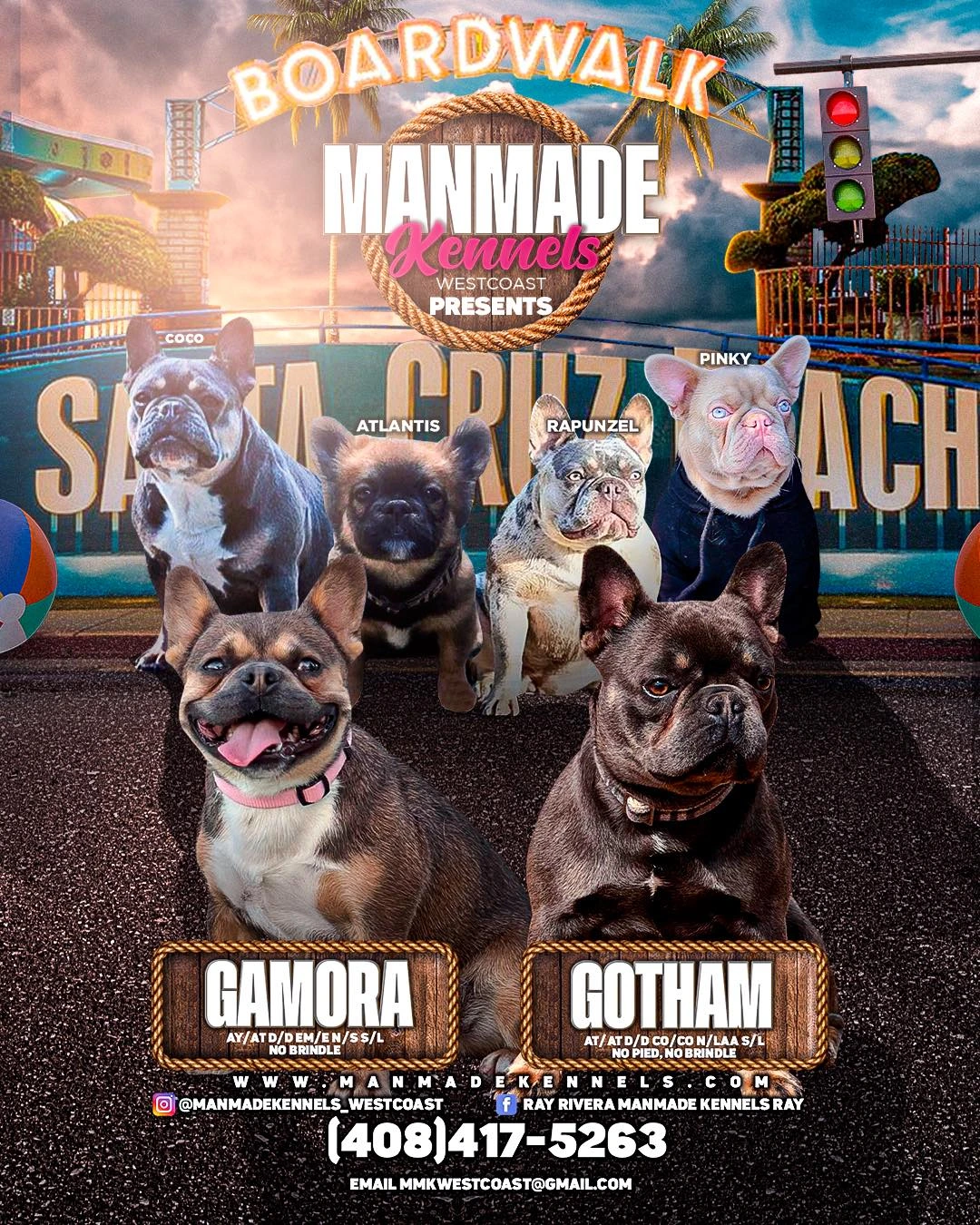 We are excited about this NEW breeding between Gamora and Gotham, two of the rarest colored French bulldogs in the World. Manmade Kennels West Coast is proud to offer rare colored French bulldog puppies for sale. Our litter between Gotham and Gamora has the unique DNA panels of At/ATD/D Co/ Co N/ LAA S/L and AY/ATD/DEM/EN/SS/L, respectively. Don't miss out on this rare opportunity to own one of these beautiful and unique French bulldog puppies!
CALL NOW TO BOOK!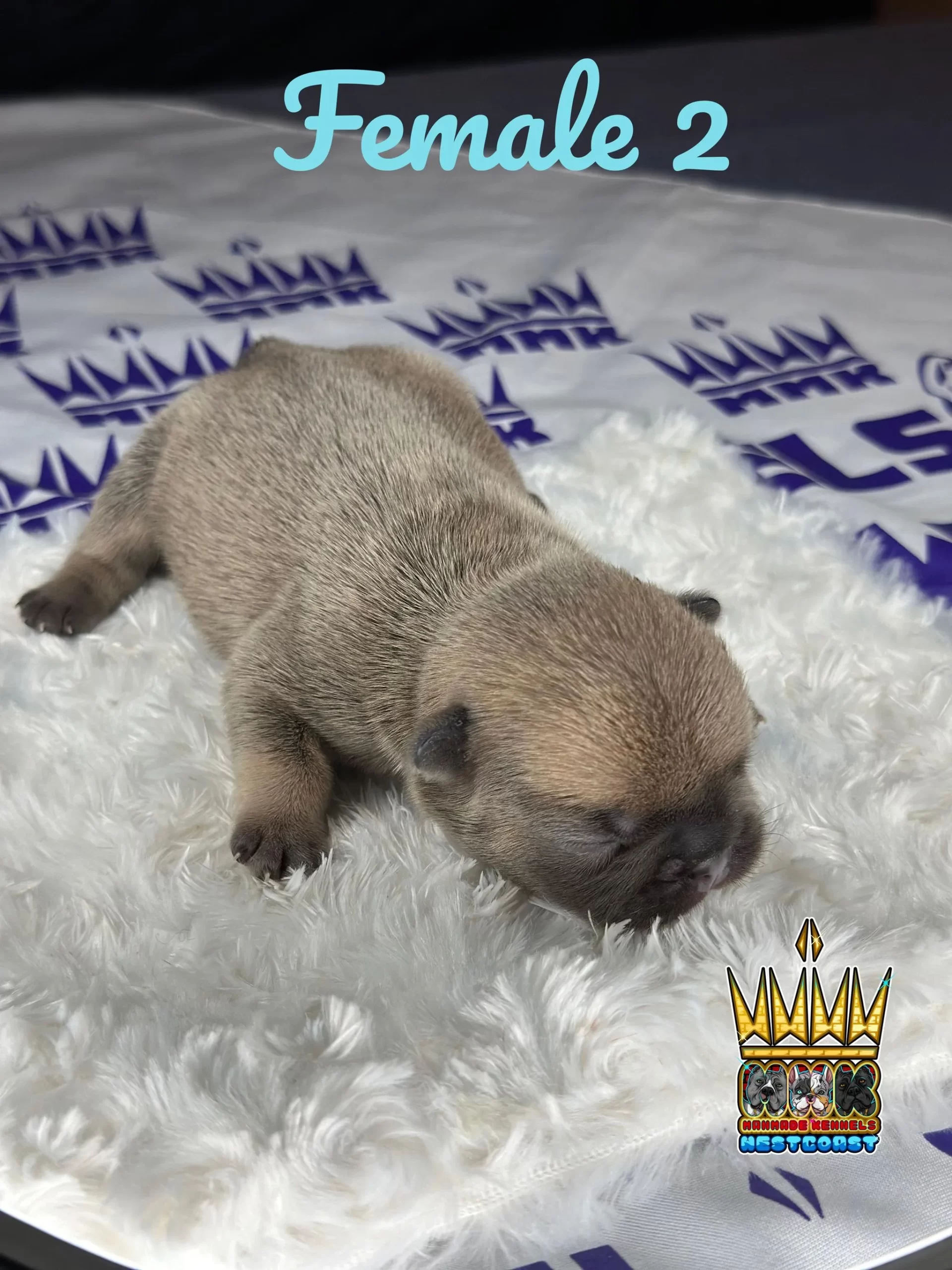 ---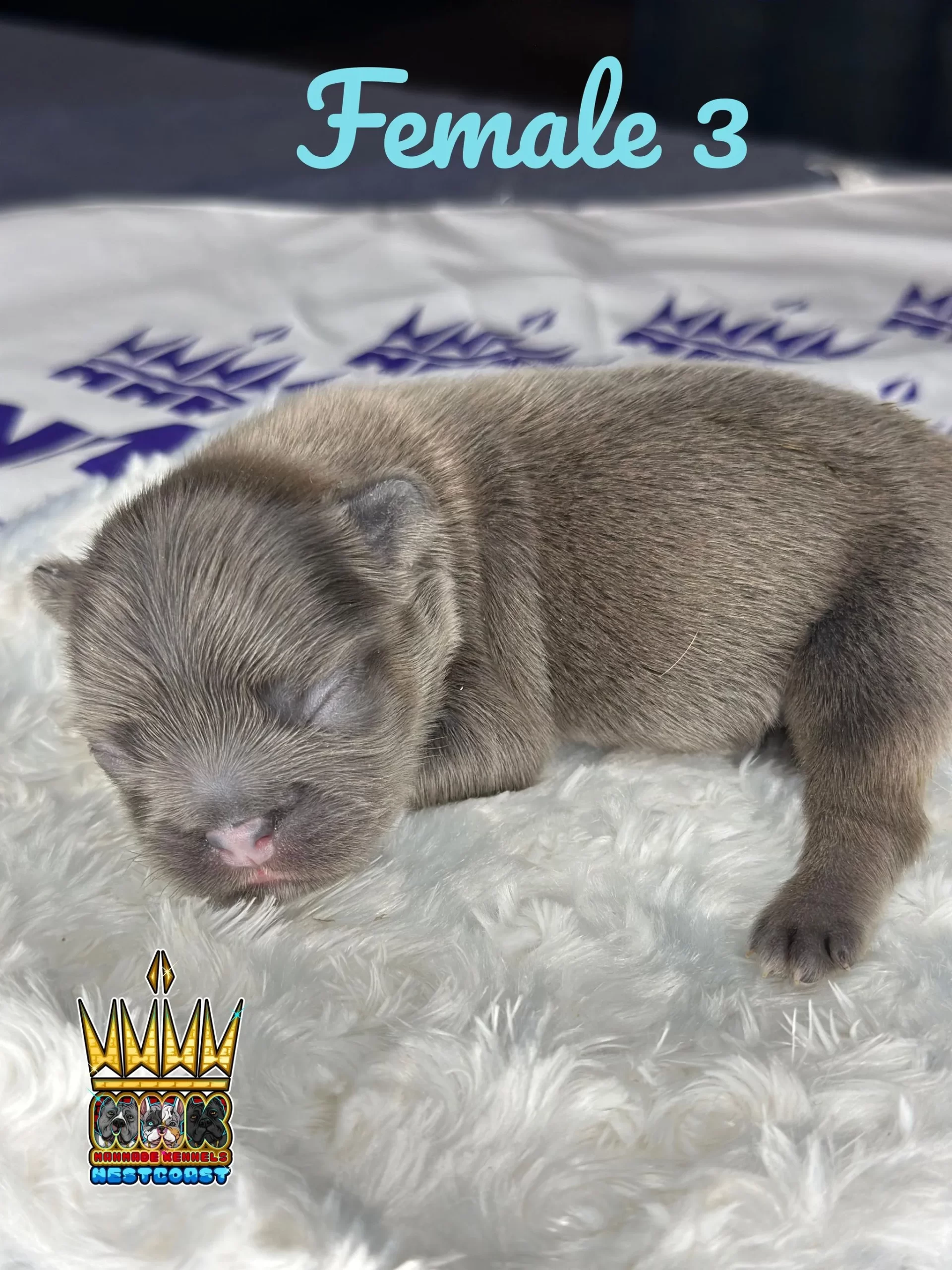 ---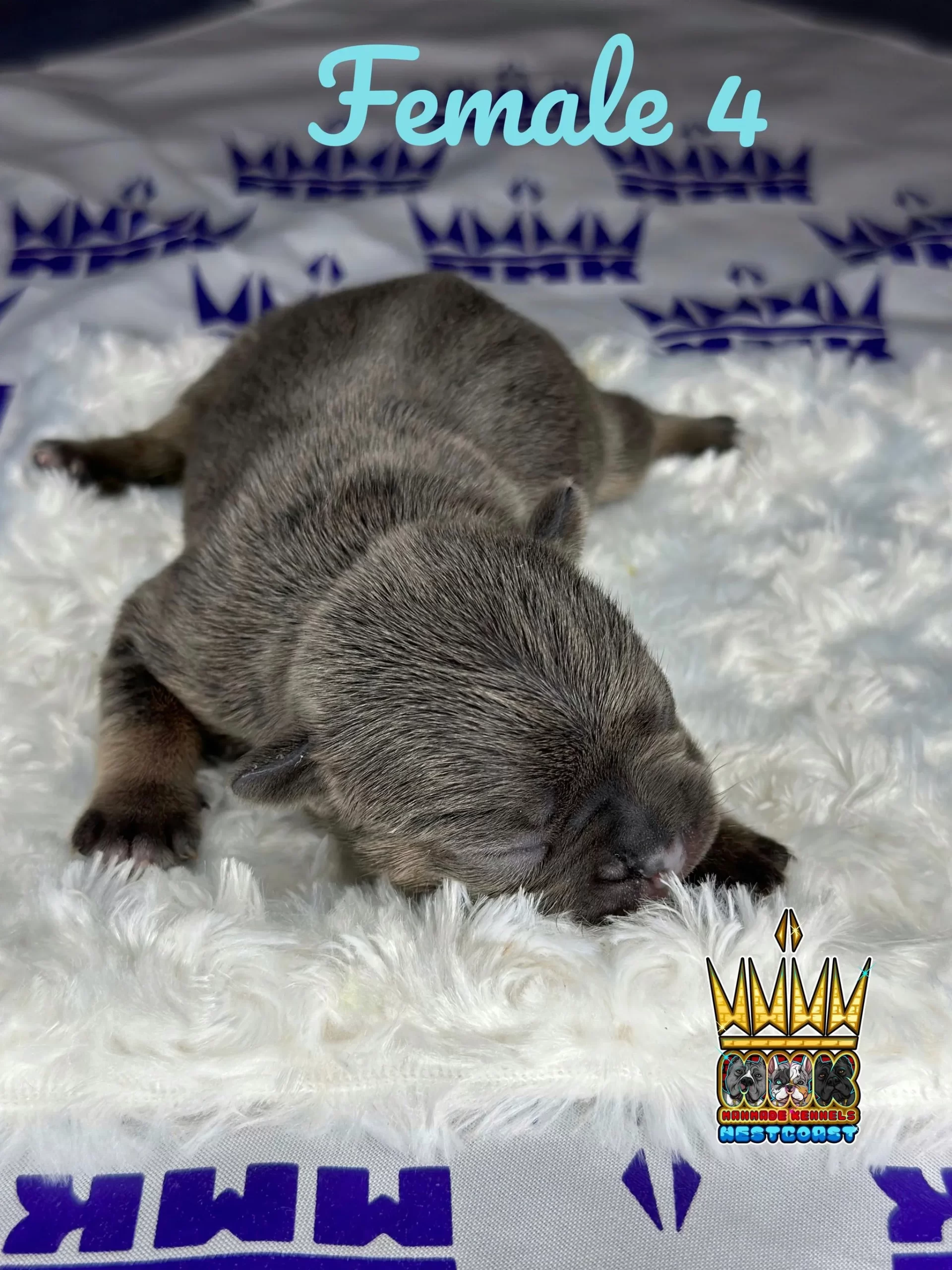 ---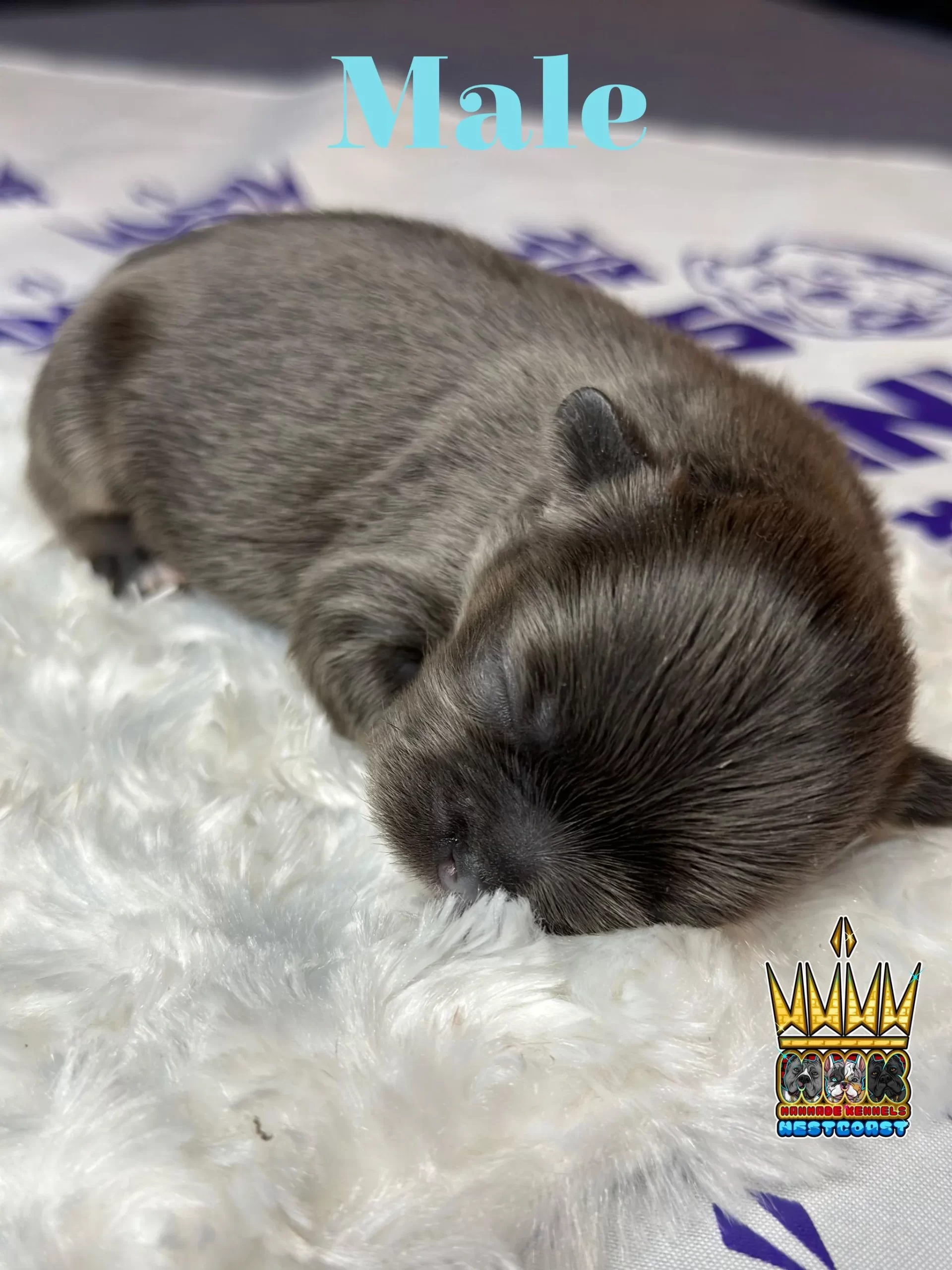 Meet the Manmade Kennels West Coast Team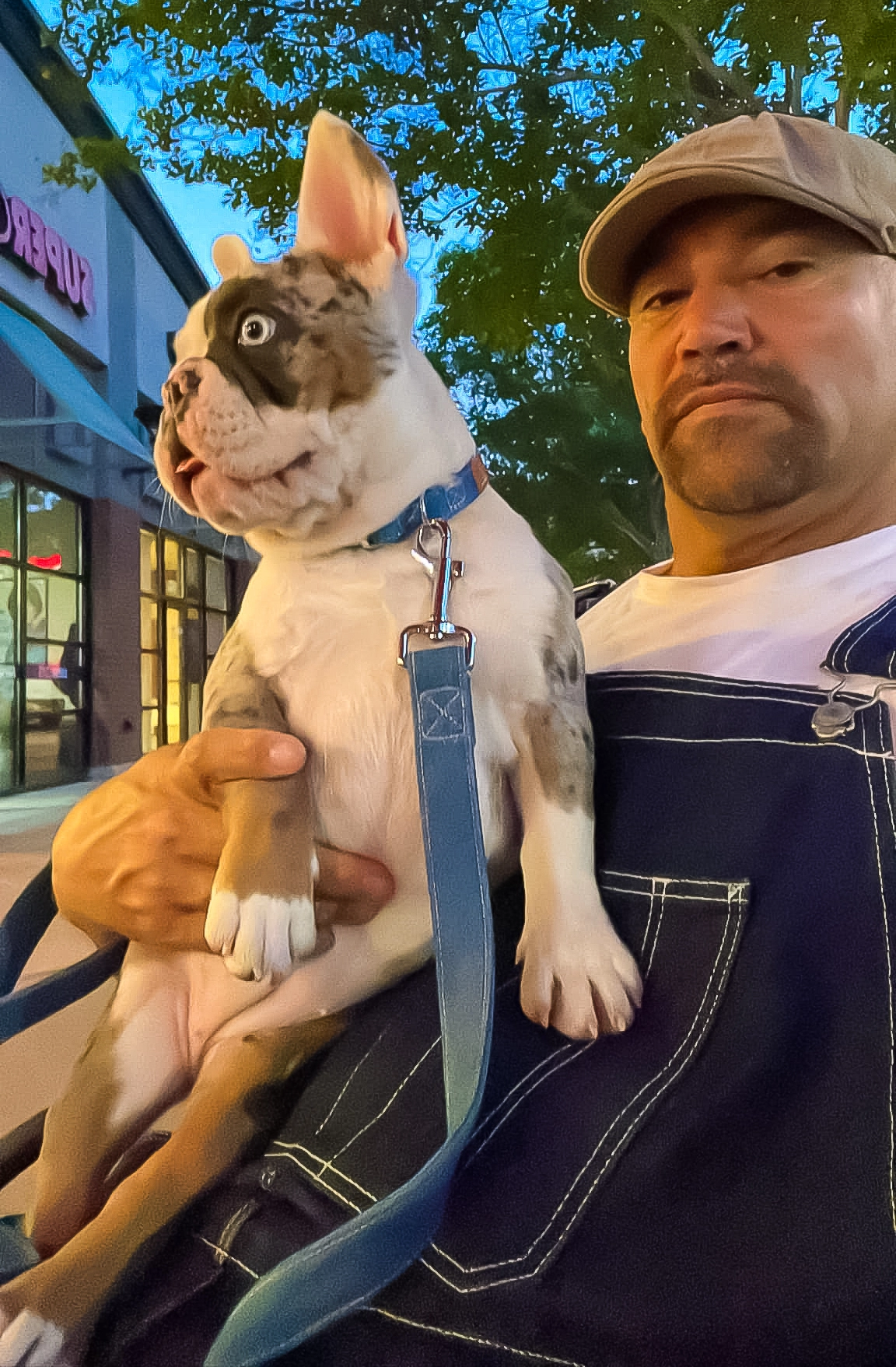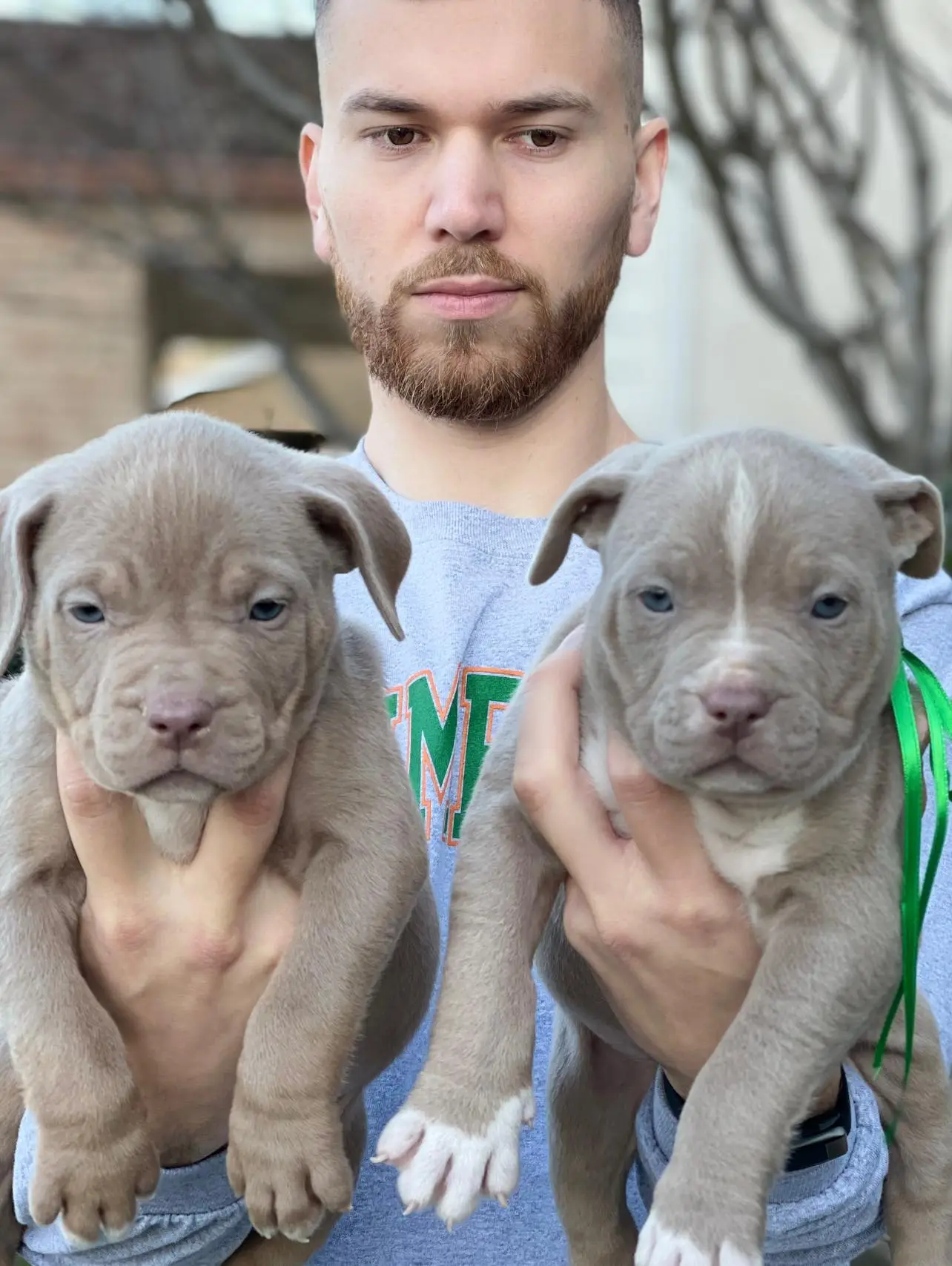 Our dream to be in the American bully puppy breeding business started about 10 years ago. We lost our only dog that had lived with us for 17 years.When we decided on getting another dog, we bought Samson, a fine American bully puppy from Eddie of Manmade Kennels. Samson quickly became a family favorite- we made so many American bully videos together and built a life-long relationship with Manmade Kennels' Eddie.
Soon enough, we joined the Manmade Kennels Family!
We are Now Manmade Kennels West Coast, a brain-child of my father, Ray Rivera Senior, and me, Ray Rivera Junior. We run the Manmade Kennels West Coast team hand delivering show-quality pitbull puppies for sale to any city in the West Coast.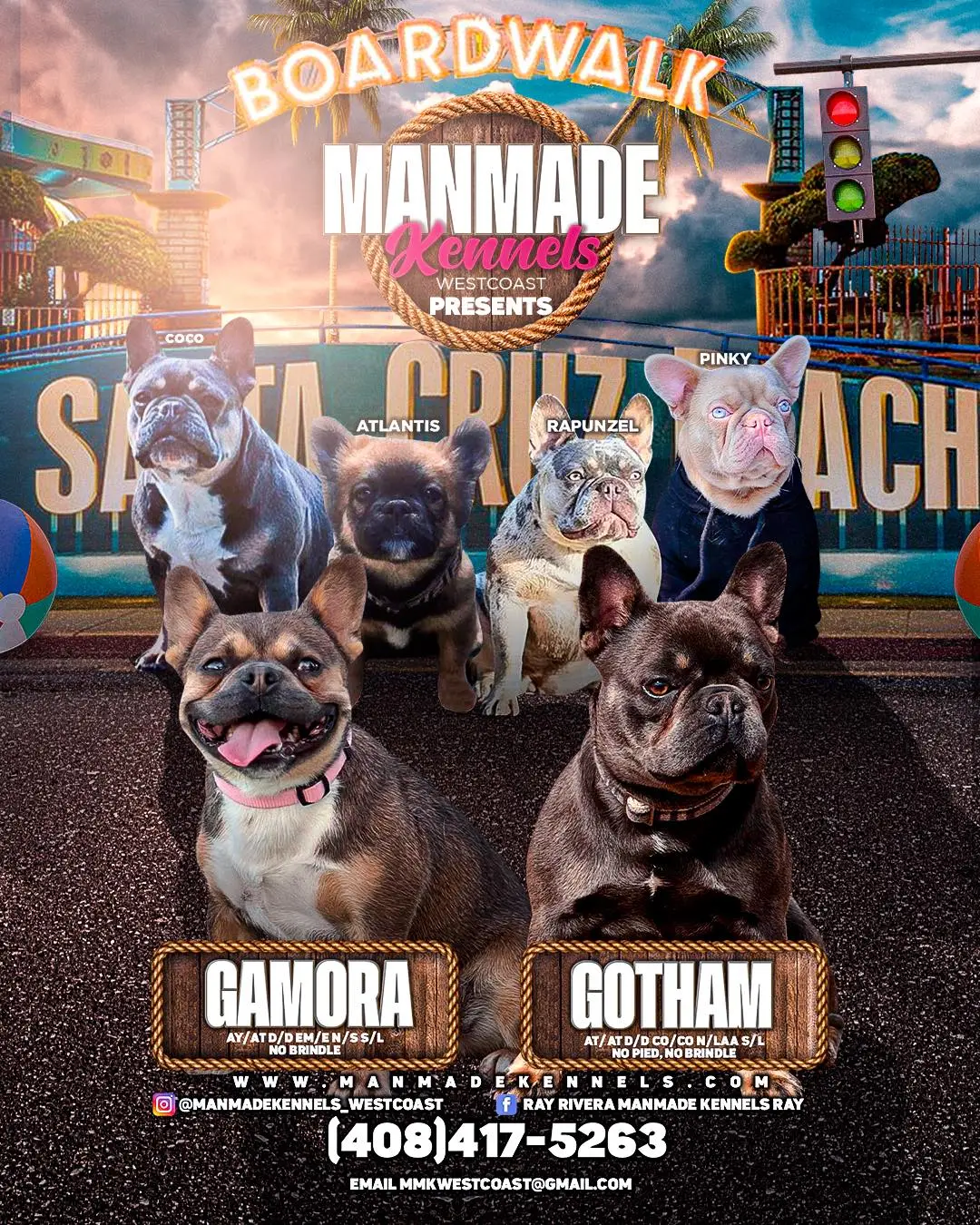 ---
CALL MANMADE KENNEL'S RAY  @ (408)417-5263
CALL MANMADE KENNEL'S RAY  @ (408)417-5263
---
American Bullies For Sale California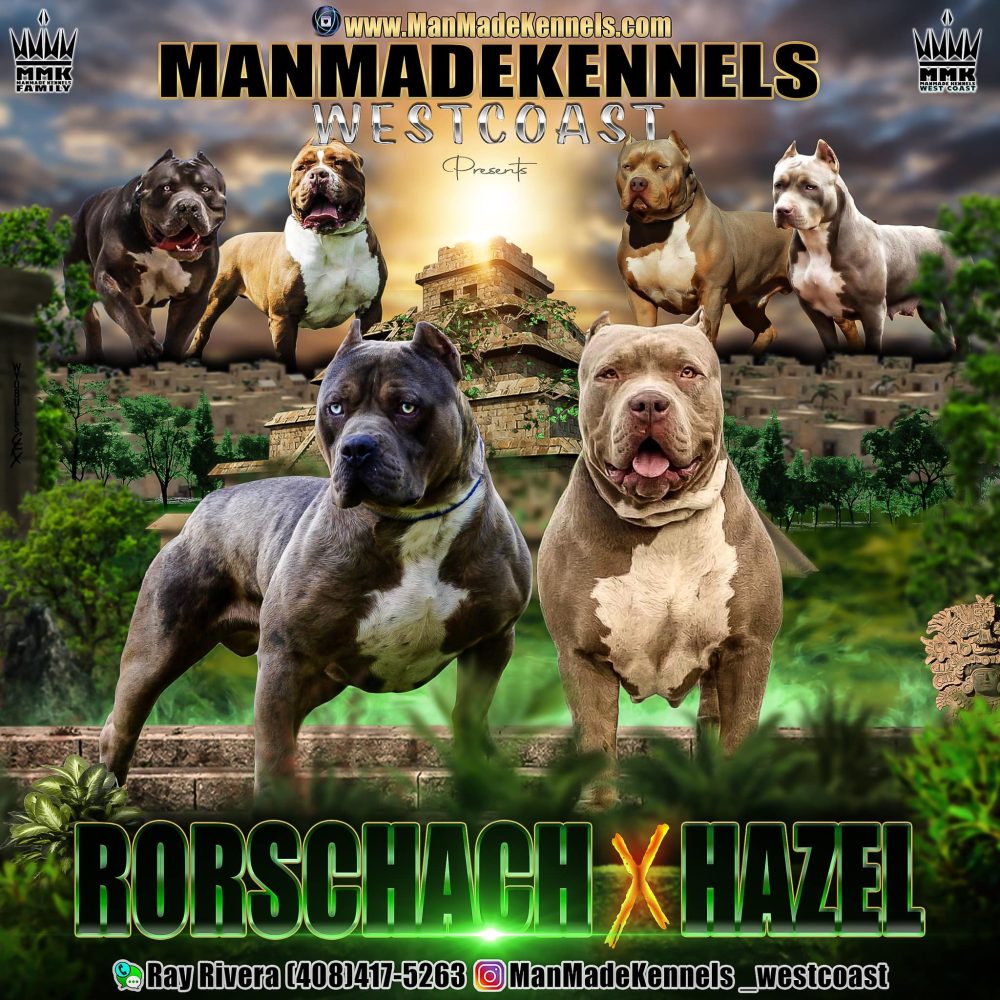 Are you ready to meet your new best friend? Look no further than Manmade Kennels West Coast, the premier breeders of American Bullies for sale in California. Our passion for these amazing breeds is evident in every pup we raise. With rare French Bulldog colors and a clear health panel, our puppies are truly one-of-a-kind. Whether you're looking for a loyal companion or a show-stopper, we have the perfect pup for you. Don't miss out on the opportunity to own a piece of bulldog history. Visit our website today and explore our wide selection of American Bully puppies for sale on the West Coast.
Manmade Kennels West Coast Family!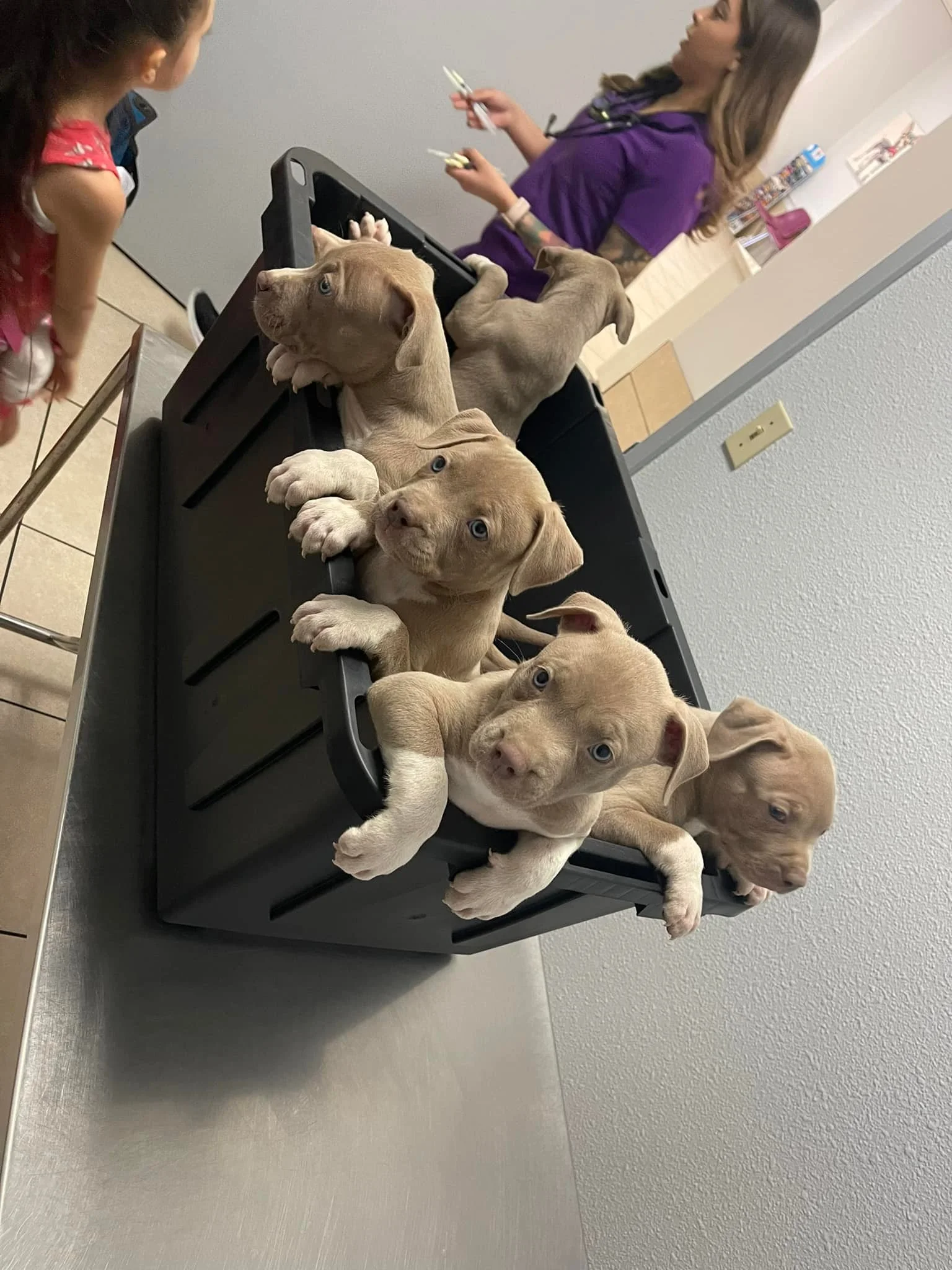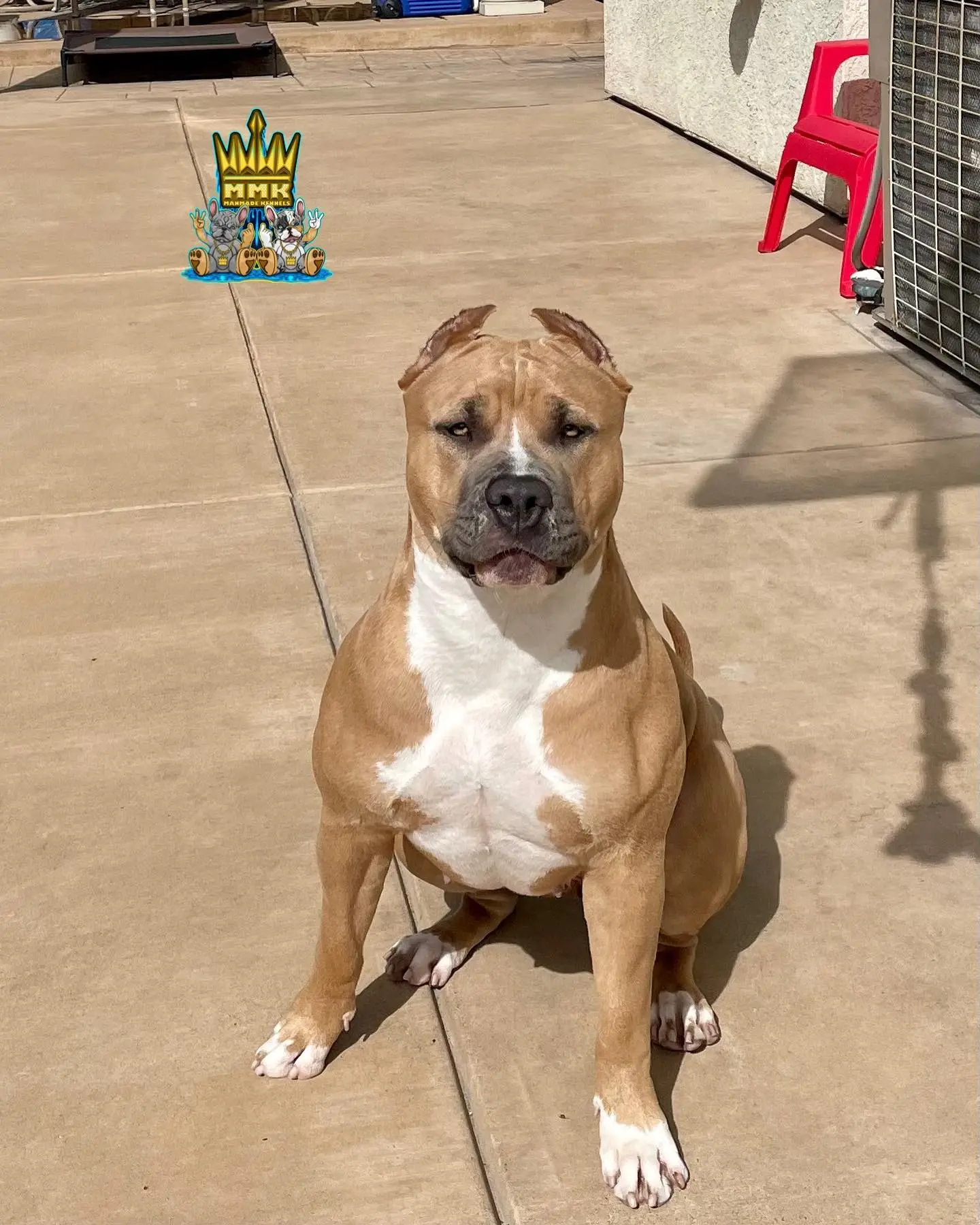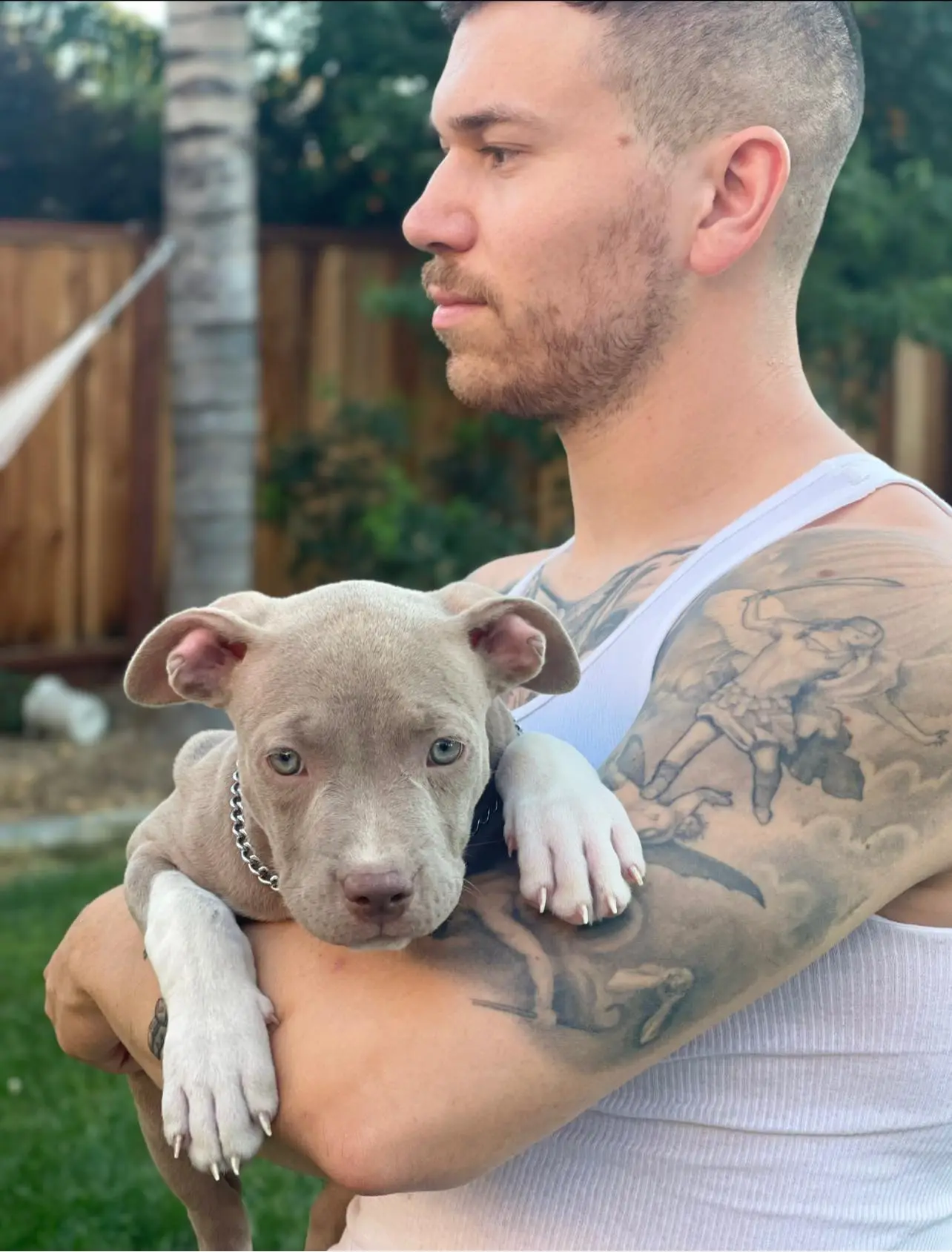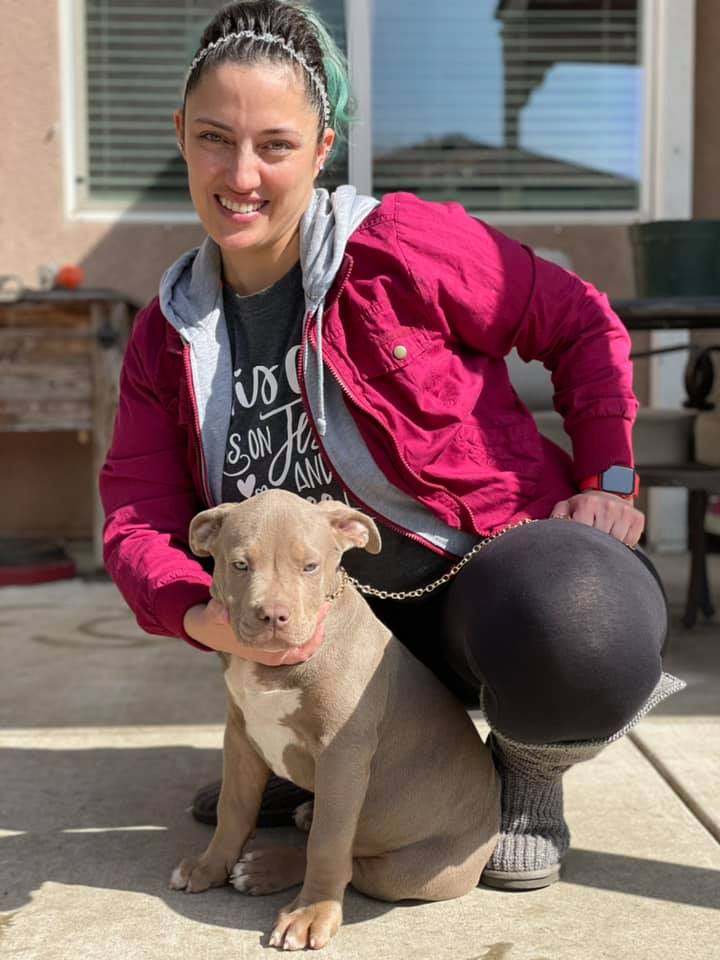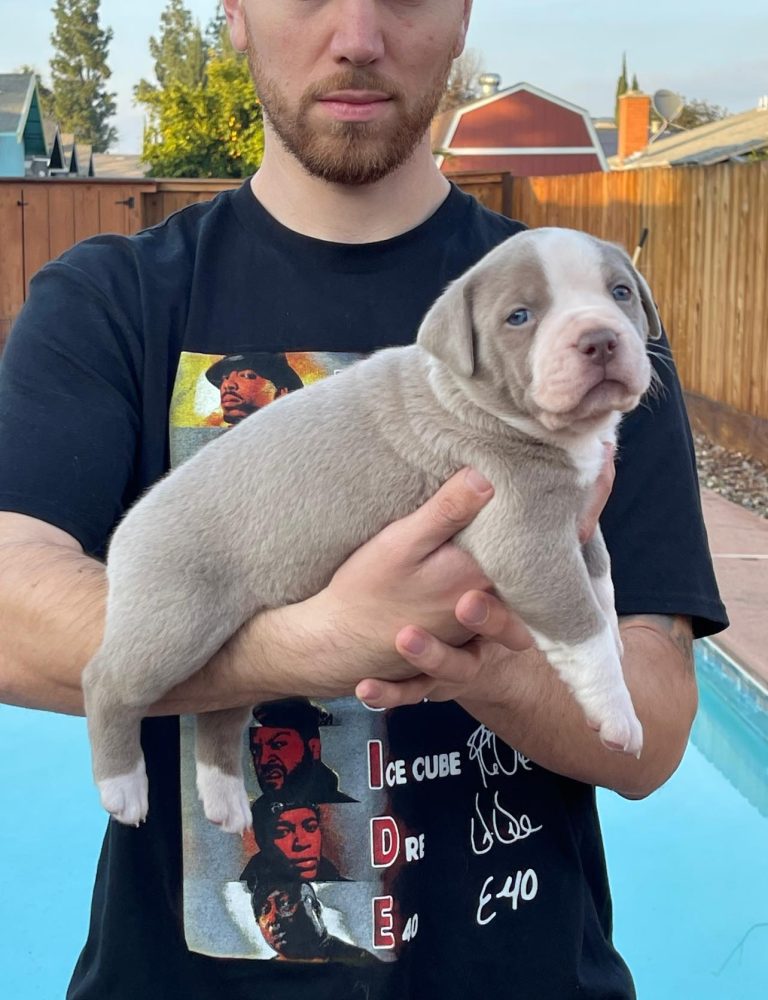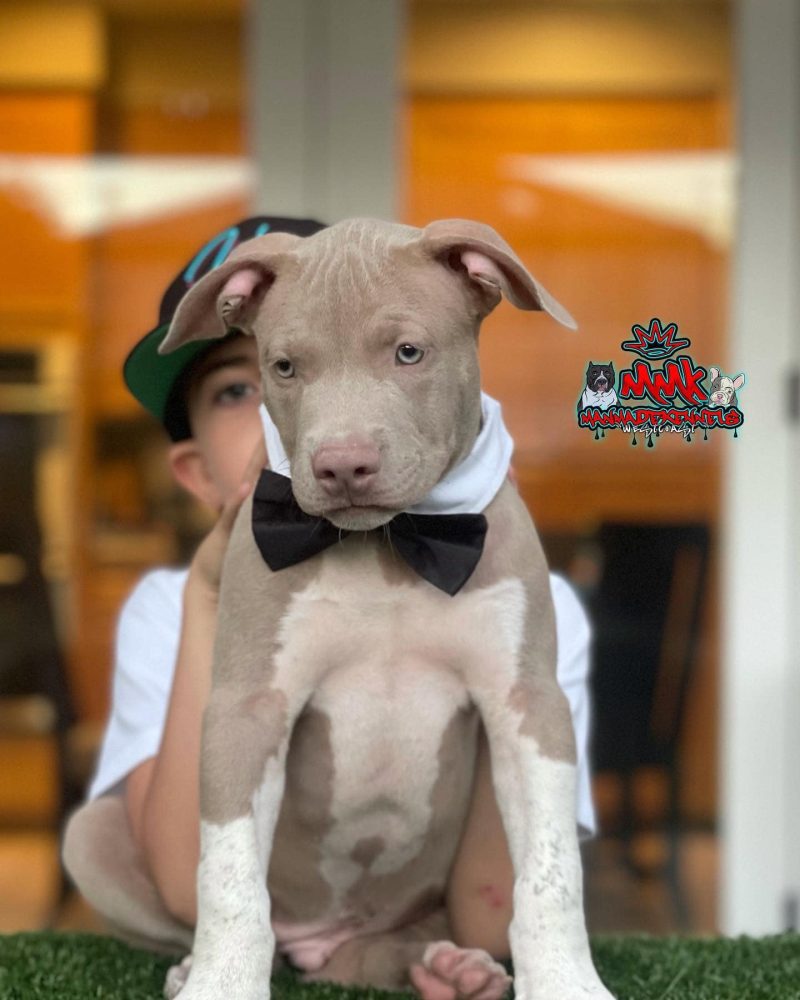 Unparalleled Expertise:
With years of experience and a deep passion for these amazing breeds, our team at Manmade Kennels West Coast possesses extensive knowledge and expertise. We strive to breed puppies that embody the breed standards, showcasing exceptional temperament, health, and appearance. We are committed to preserving the unique characteristics and qualities that make French Bulldogs and American Bullies so special.
Top-Quality Bloodlines:
Our breeding program is carefully curated, focusing on champion bloodlines and outstanding pedigrees. We select our breeding dogs based on their health, temperament, conformation, and overall genetic quality. By maintaining a strong lineage, we ensure that our puppies inherit the best traits from their parents, resulting in healthy, well-rounded, and beautiful puppies.
Health and Wellness:
The health and well-being of our puppies are of utmost importance to us. We follow strict health protocols, including regular veterinary check-ups, vaccinations, deworming, and a healthy diet. Our puppies are raised in a clean, safe, and loving environment, providing them with the best start in life.
Ethical Breeding Practices:
We are committed to ethical breeding practices and adhere to the highest standards of responsible breeding. Our breeding dogs are treated with love, care, and respect, and we ensure that they are in optimal health before breeding. We prioritize the overall welfare and happiness of our dogs, ensuring they live fulfilling lives beyond breeding.
Lifetime Support:
Our commitment to you doesn't end when you take your new puppy home. We provide ongoing support and guidance throughout your puppy's life. Whether you have questions about training, health, or any other aspect of puppy care, we are here to assist you every step of the way. We want to ensure that the bond between you and your furry companion remains strong for years to come.
Client Satisfaction:
We take great pride in the satisfaction of our clients. The testimonials and feedback from our happy puppy owners speak volumes about our dedication to providing exceptional service and top-quality puppies. We are honored to have helped countless families find their perfect furry friends and make their dreams come true.
Nationwide Shipping:
While we are based in Northern California's beautiful Bay Area, we offer nationwide shipping for our puppies. Regardless of your location, you can still bring home a Manmade Kennels West Coast puppy, as we carefully arrange safe and comfortable transportation to deliver your new companion to your doorstep.
Find Your Dream French Bulldog Puppy on the West Coast Today!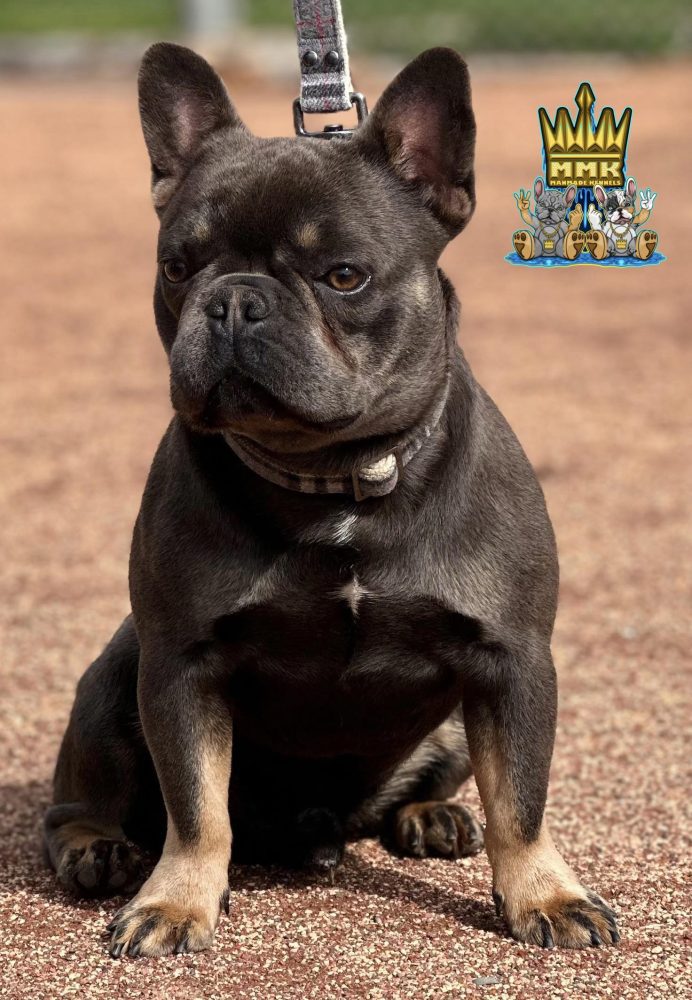 We are originally American bully breeders in California, but we received an overwhelming number of requests from Frenchie lovers looking for the perfect fluffy companion. We decided to go for it and now Manmade Kennels West Coast boasts some of the rarest French bulldog puppies in the world with unique colors, impeccable structure, and the temperament to match. 
Our French bulldog puppies for sale in California are some of the most structurally sound Frenchies you will ever meet. They are a product of a carefully thought out breeding that produces the most exotic and rarest French bulldog colors you have ever seen. 
Unlike other French bulldog breeders who only focus on color, Manmade Kennels West Coast goes the extra mile by breeding and testing our Frenchie puppies for everything- and that includes health, color, structure, and temperament. 
---
Meet Gracie, The Million Dollar Frenchie AKA The Mother of Fluffies!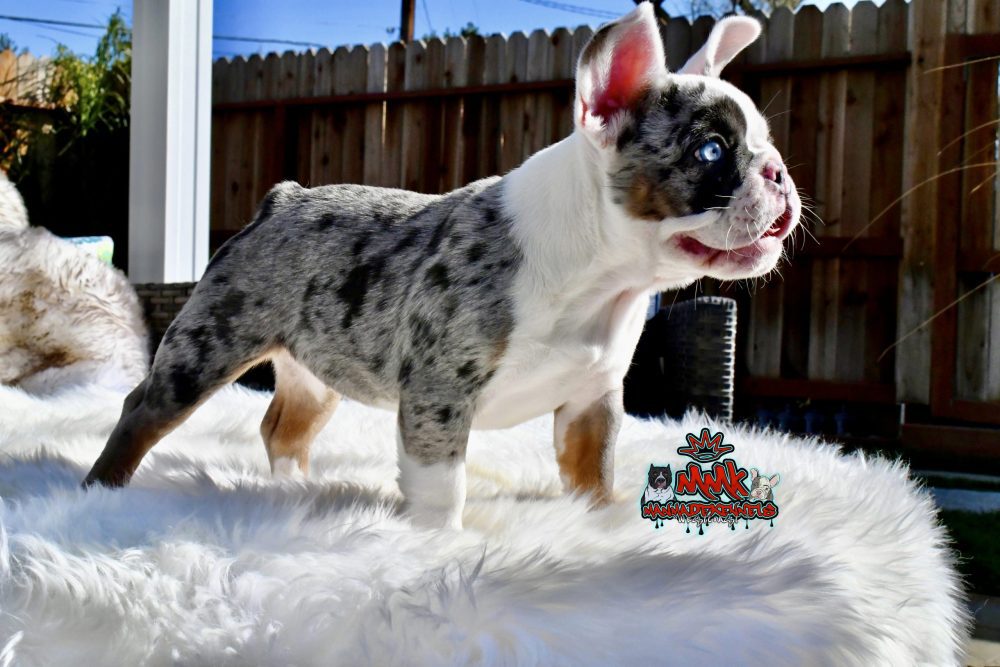 Gracie is a blue and tan Merle French bulldog with a rare shade called 'New Isabella + Fluffy'. She is definitely a head-turner with her warm personality and equally exquisite merle markings. 
Gracie's pedigree has produces the best quality French Bulldog puppies that solver $1 million in 2022. There is literally no French Bulldog in the USA that boasts of Gracie's pedigree.