ManMade's Zombie trying to stay up late with her little sister!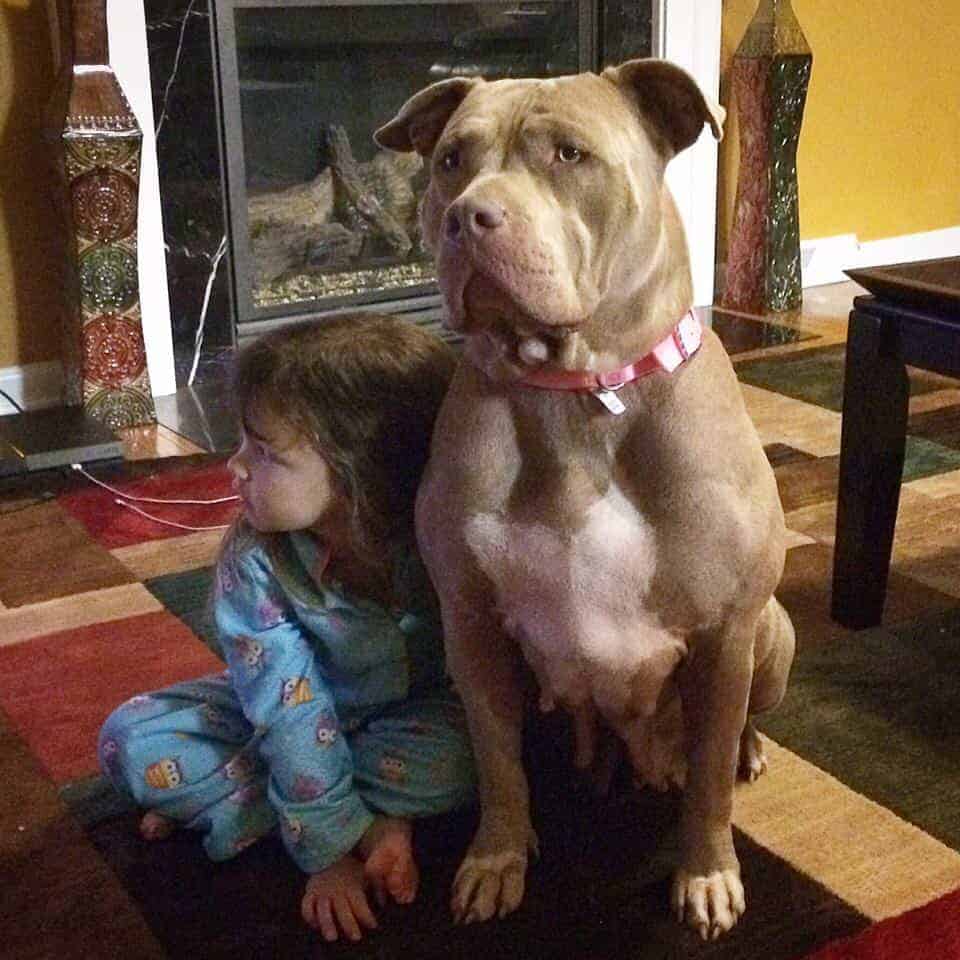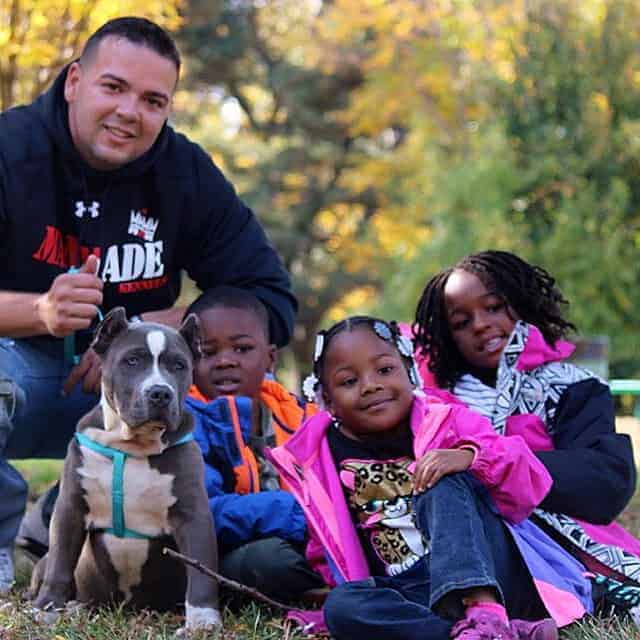 ManMade's Oso having fun at a nice Meet and Greet in New Jersey!
ManMade's "MiLady" with her mom and dad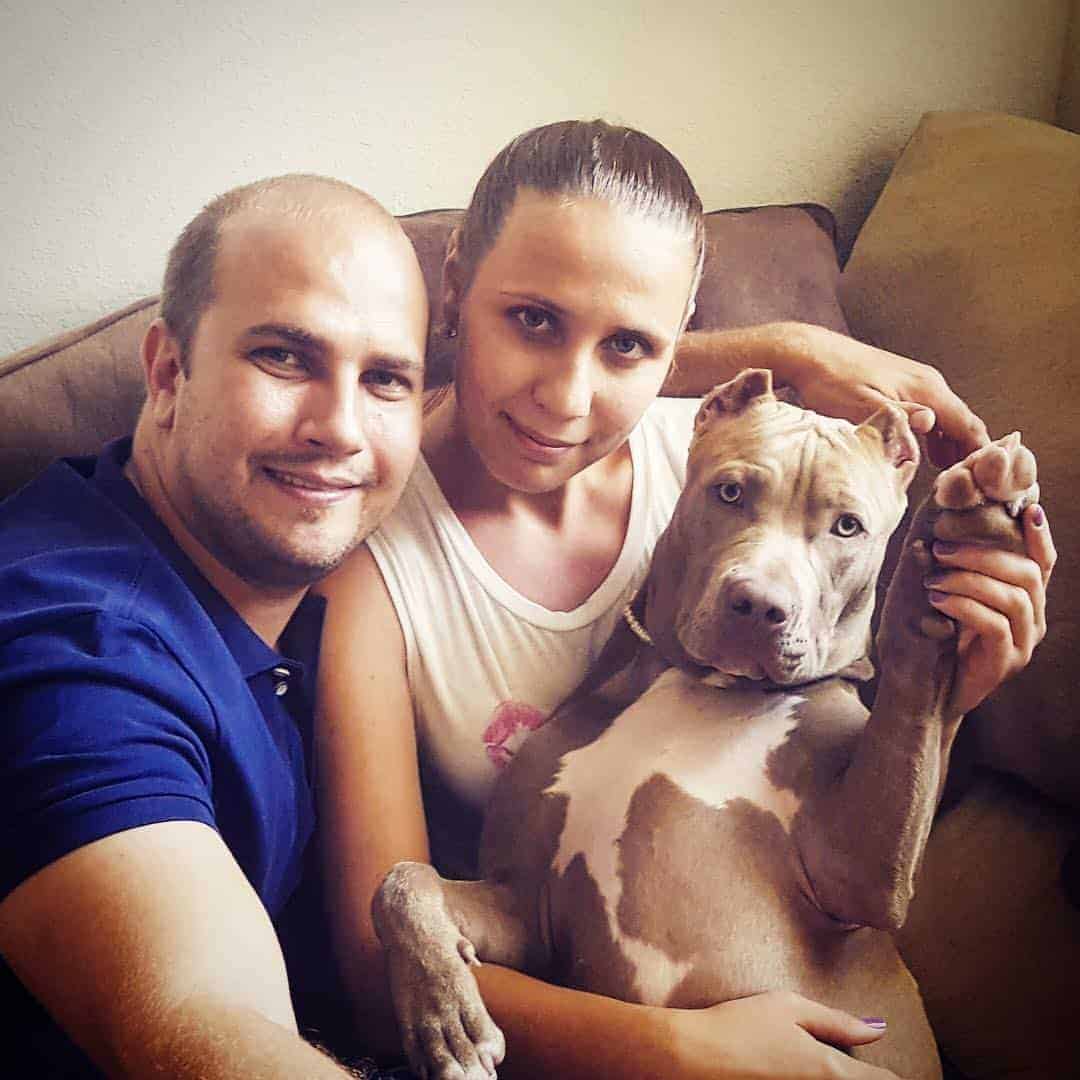 ManMade's Logan with his sister out for a ride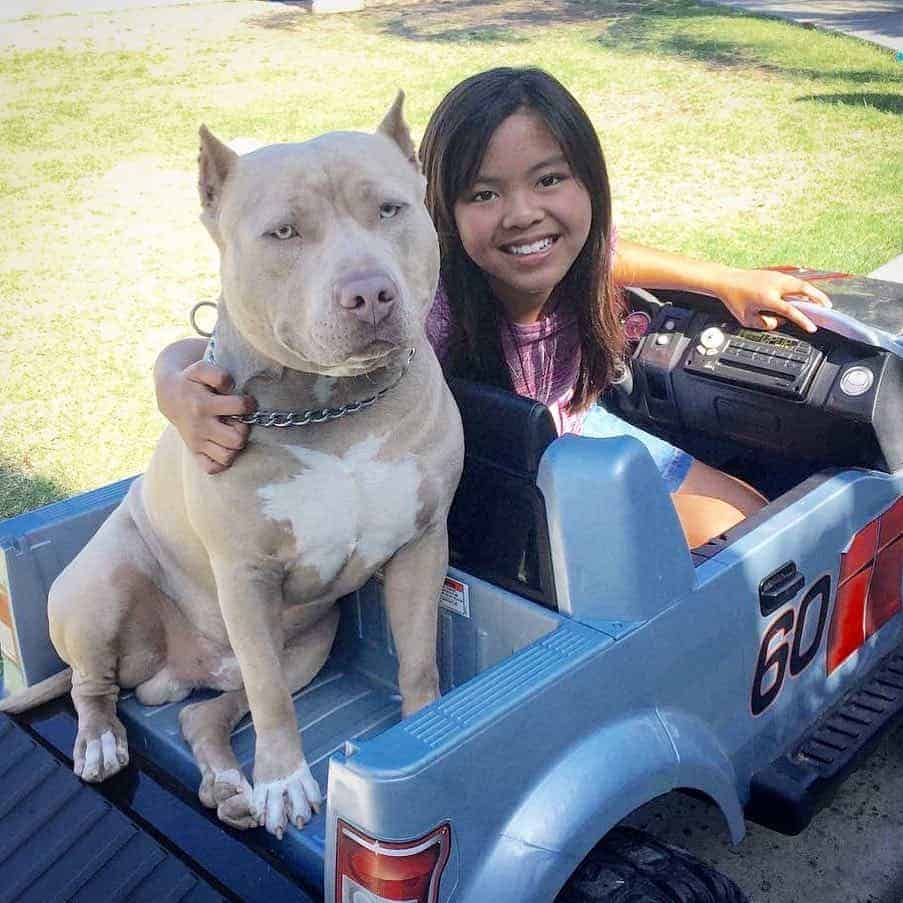 Adriana Lima and ManMade's Lola getting a work out in at 5th St Gym Miami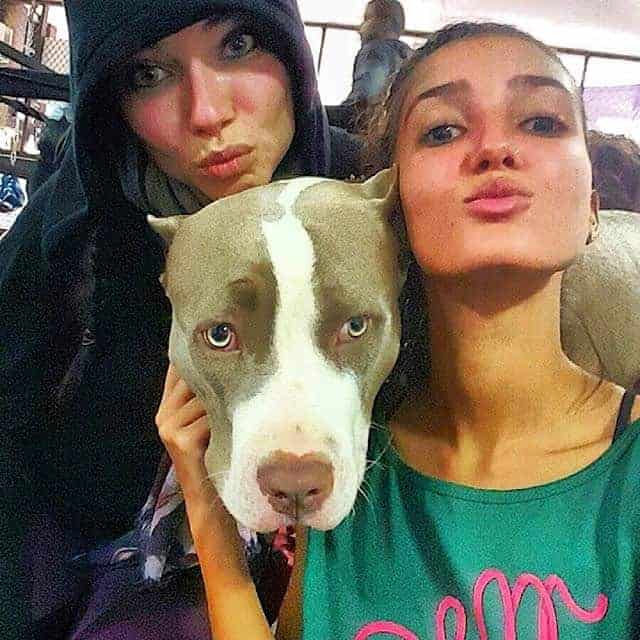 Rose taking her sister for a ride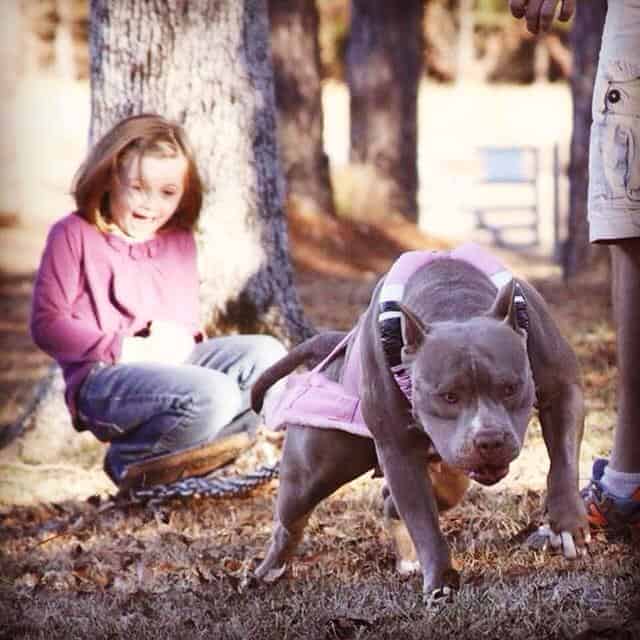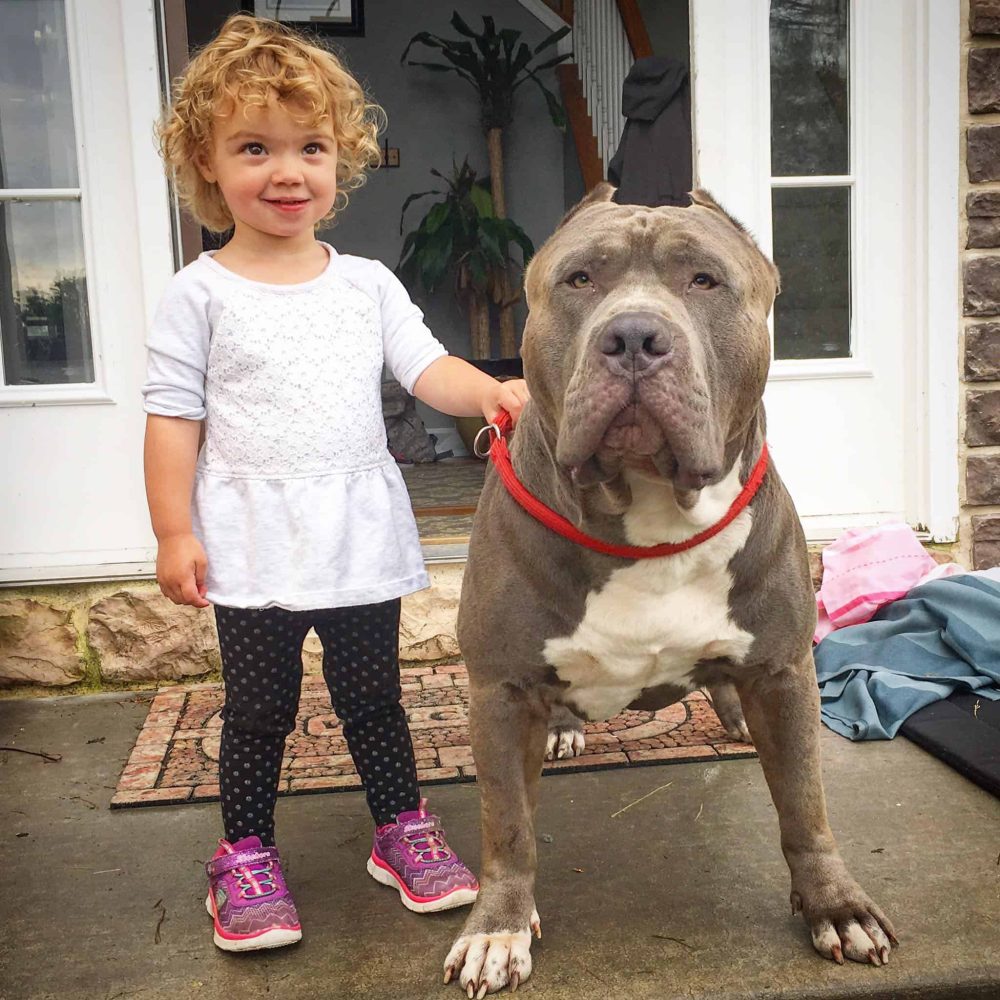 Baby Emmalisa with ManMade's Optimus Prime
ManMade's Shiro with her Big Brother relaxing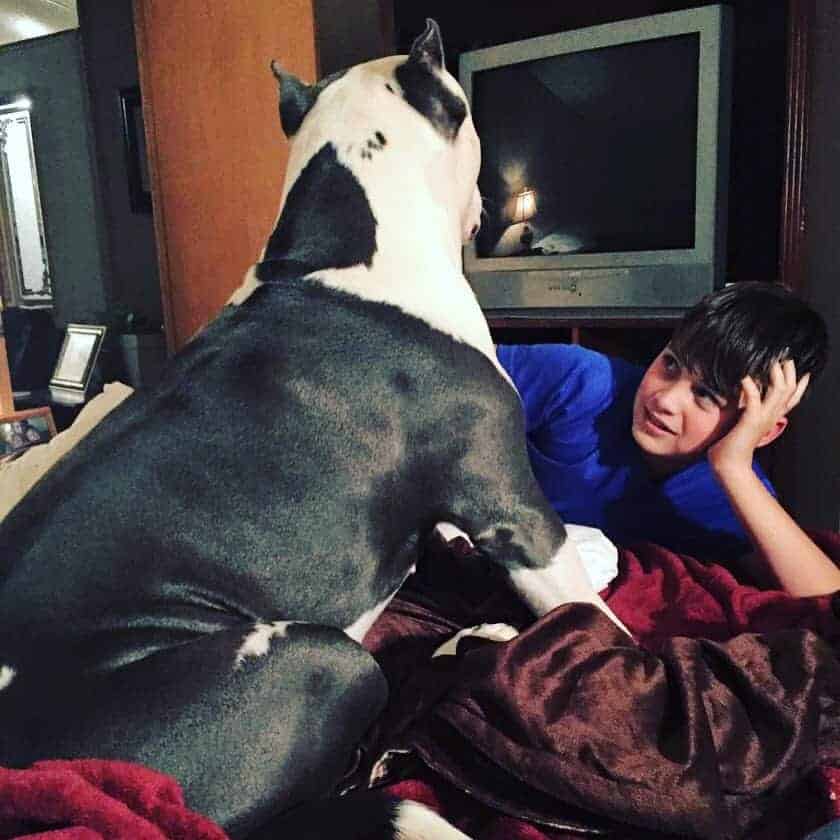 ManMade's Sampson with his Big Brother telling Ray, "Why are you so serious" lol. WestCoast Family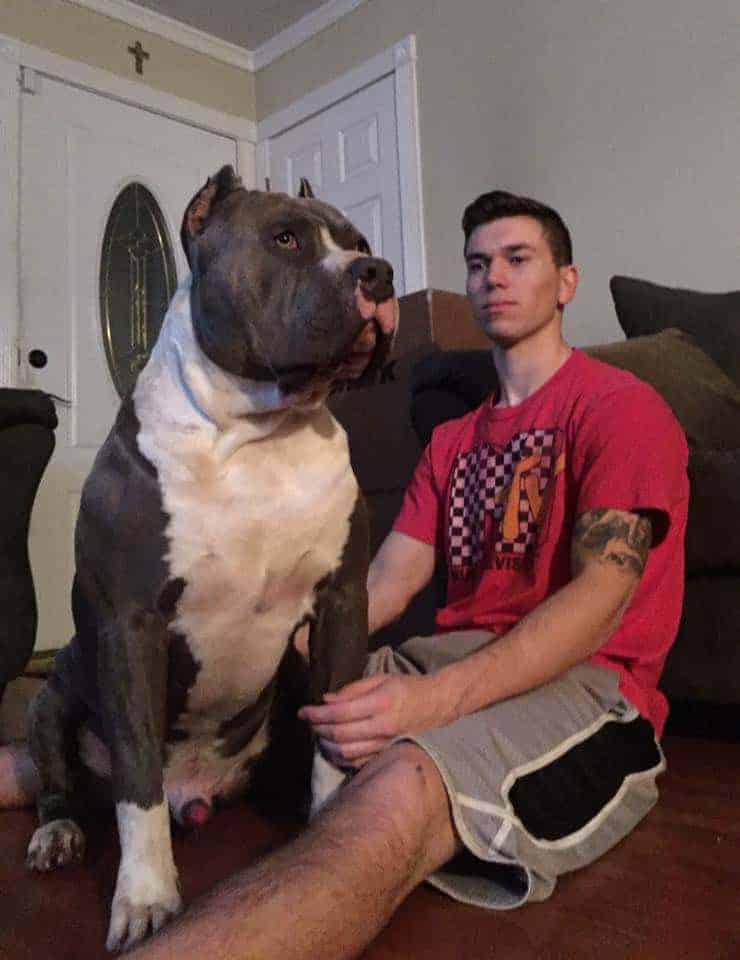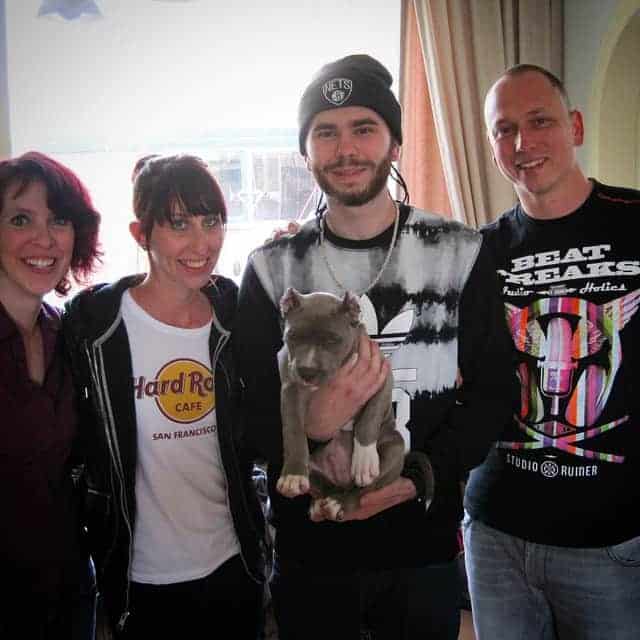 Our ManMade Family In Germany with his awesome King Leonidus Son!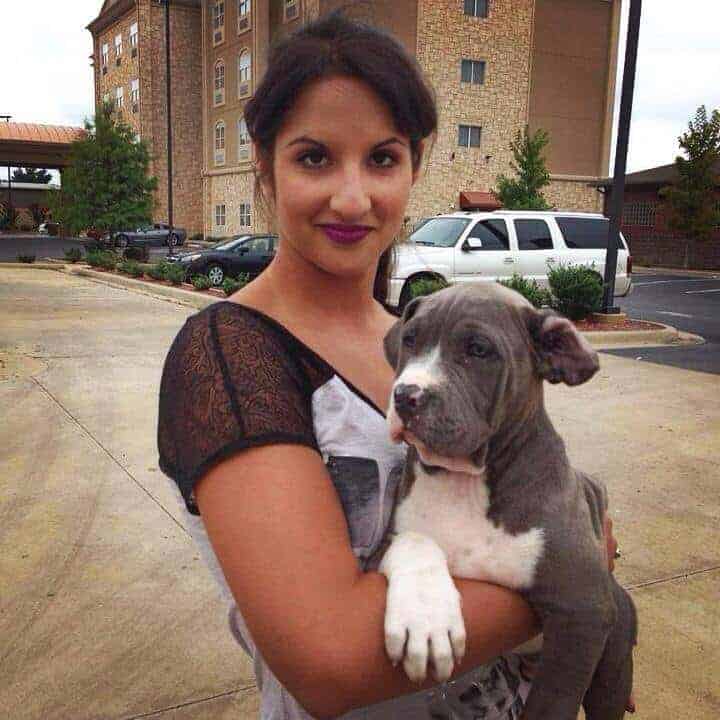 ManMade Family In Oklahoma
ManMade Family In Florida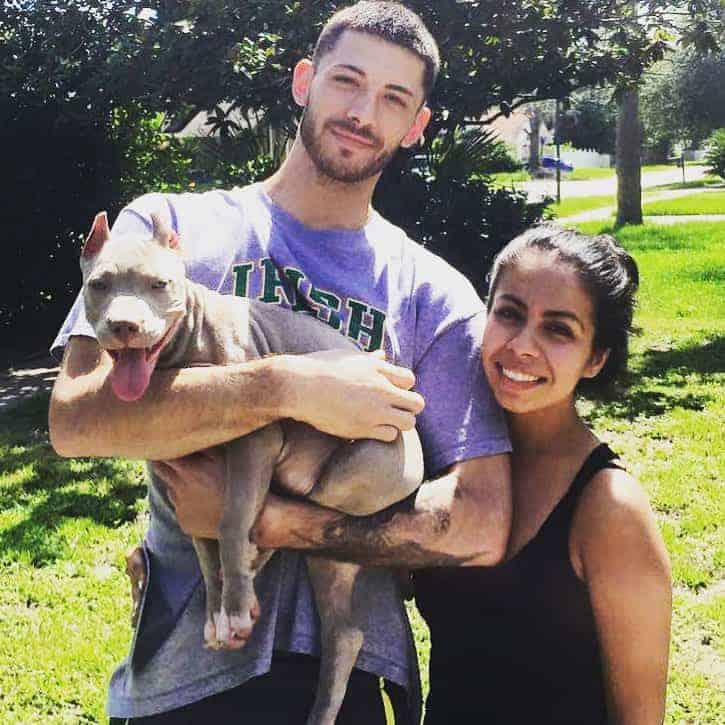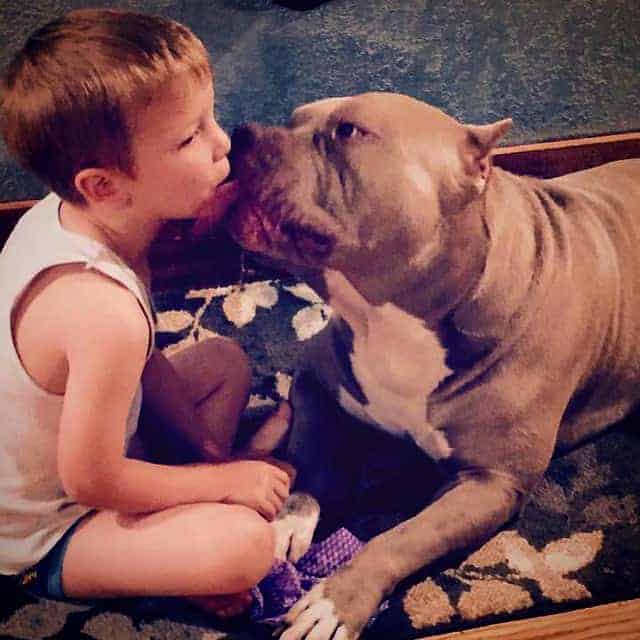 ManMade's Big Hoss and his BFF
A little Info about us!
At ManMade Kennels we produce the Best XL Pitbull Puppies on Earth. Each and Every Breeding we have is carefully planned out ahead of time, to ensure we are not rushing perfection. We create Pitbulls Made for Families Not For Fighters. Our dogs are temperament bred for families, we DO NOT breed HA (Human Aggressive) dogs AT ALL, No matter how beautiful or correct they may be. We focus on the Health and overall attitude the pups pedigree present. We have a private community called the ManMade Family, that each and every one of our puppy owners are members of. We do screen all potential new members to ensure they meet our standards for ownership. Our Ultimate Goal is to produce Xl Pitbull Terriers that will change their communities perspective of the breed. When you own a ManMade Kennels Puppy you can rest assure all of your community will understand why the saying goes, "Its Not Just How You Raise Them, Its How You Breed Them". This puppies are big, beautiful, and extremely Loyal Puppies. THANK YOU for taking a peak at a few of our ManMade Family pics. If you have any questions give us call at 302-272-3625
American Bully Show In Maryland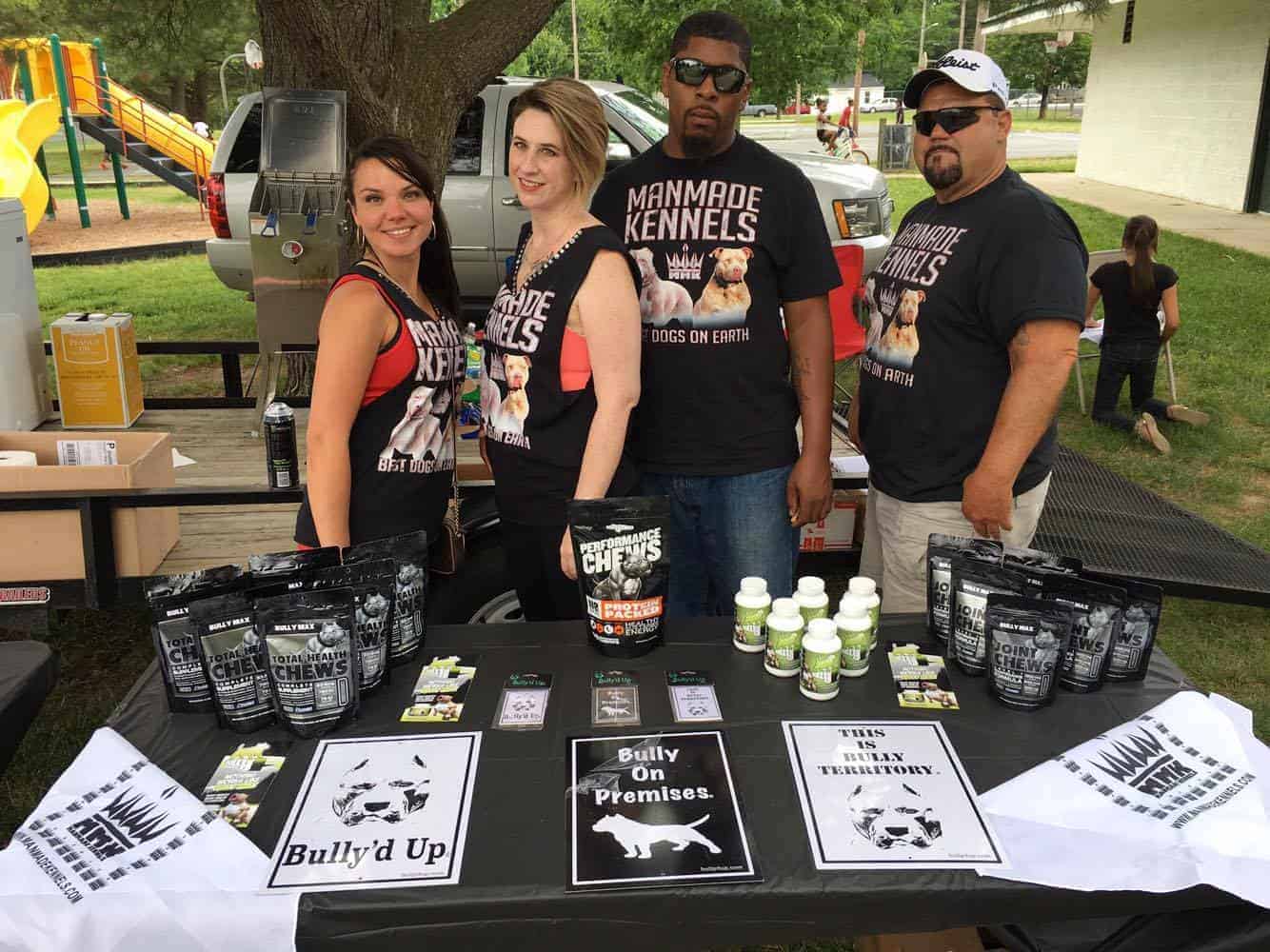 American Bully Show in Delaware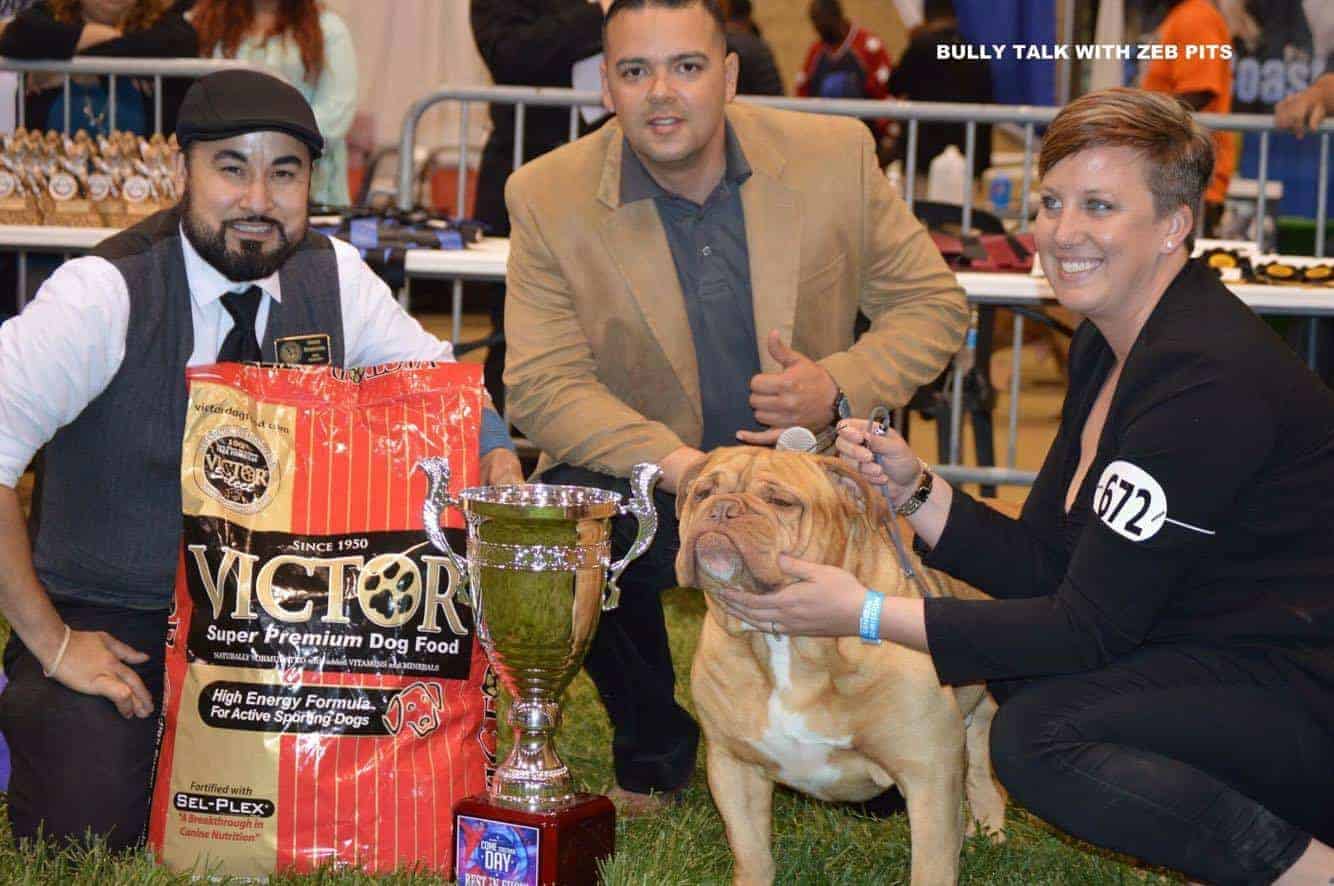 ManMade Family Maryland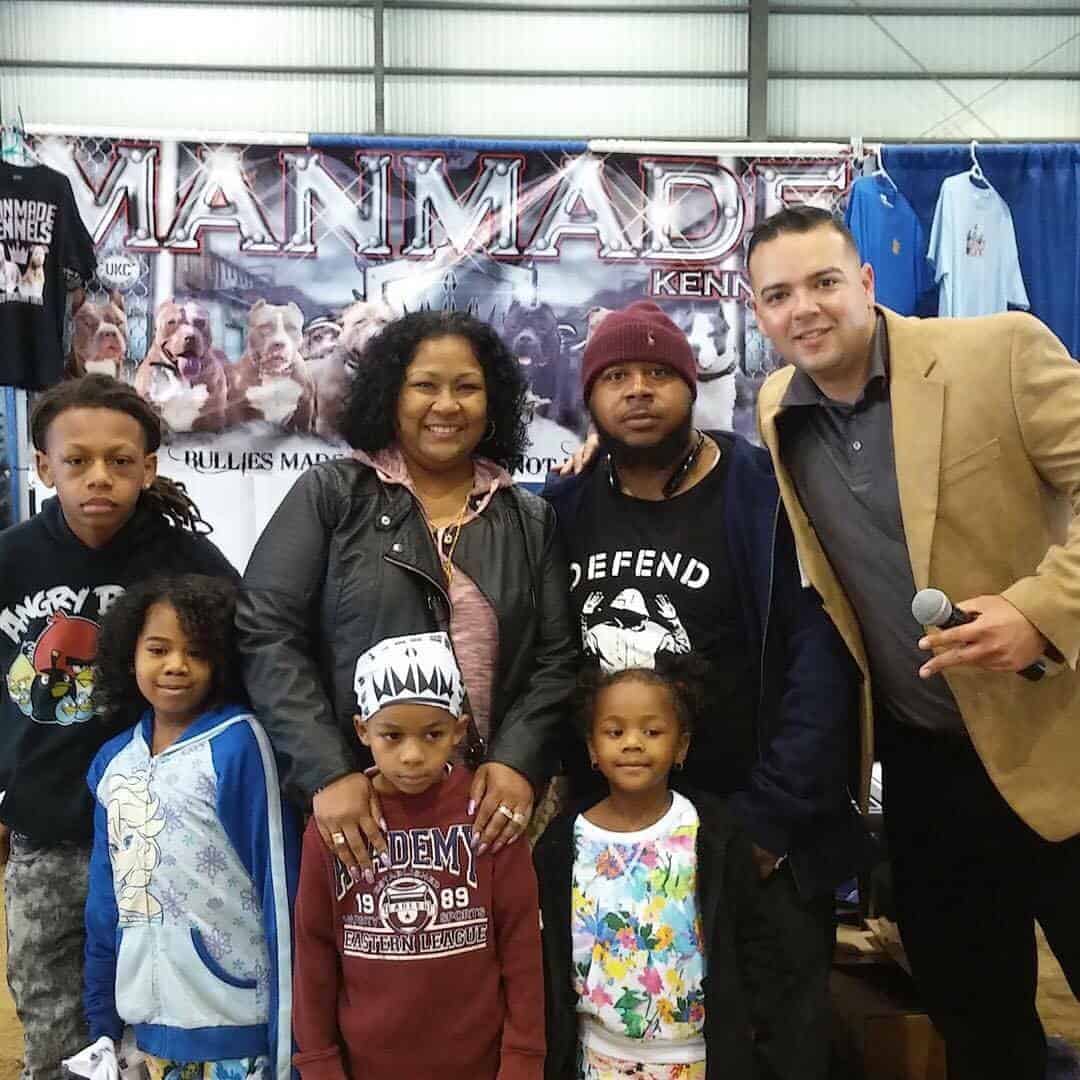 ManMade Kennels
Bossy Kennels East Coast, Blue Sultan Kennels New Mexico, ManMade Kennels Mississippi, Titanium Kilo Kennels Florida, ManMade Kennels Europe, and Our Brother Jack Hall
May 21St 2016