What You Should Know Before Buying a Pitbull Puppy for Sale
Puppy Pitbulls for sale
Buying a pitbull puppy for sale is like buying a new car. You want to do your research first before you adopt a puppy pit bull. But where do you begin the search for pit bull puppies for sale?
For a first-time pet parent, finding the right pit bull breeders can be daunting. You are constantly hit by a plethora of puppy pit bull ads.
You also cannot decide on the best price to pay for a pit bull. In this article, we are going to iron things out for you. Here are a few things you should know before searching for pit bull puppies for sale.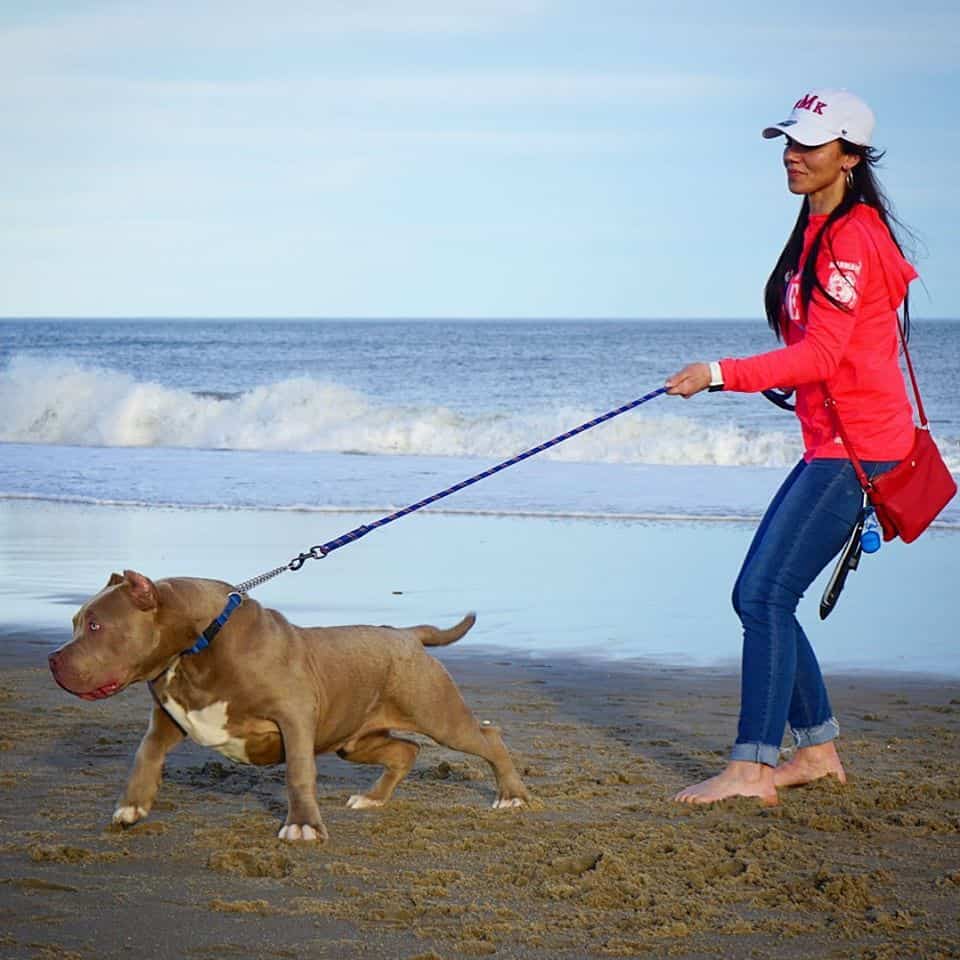 1) The puppies are as good as the breeder
Pitbull puppies are a product of the business practices and ethics adhered to by the breeder. If a breeder does not have the resources to run their business, this will affect the quality of the litter.
Identify pit bull breeders with established breeding grounds. Inspect the premise to ensure that the puppies are cared for in a clean and safe environment. Each puppy should have enough sleeping space and they should be getting enough meals a day.
Watch how the breeders interact with their pit bull puppies. Pitbull dogs are known to be affectionate and loyal to their owners. If the breeders are treating the dogs right, then the interaction between them should be smooth.
You should also know that aggression in pit bull puppies is influenced by genetics and the environment they are in; If the breeder is constantly caging and being aggressive to his breed, while depriving them of their basic needs, then puppies will grow to have an undesirable personality.
Visiting the pit bull breeder before buying a puppy is always recommended.
2) Research the breed you want
Do your research about the various pitbull puppy for sale bloodlines for sale before actually buying one. This saves you the trouble of buying a puppy pit bull with a personality you do not like.  There are about 7 different terms people think are puppy pit bull breeds in the world. They include;
Red nose pit bull
Bluenose pit bull
American Staffordshire terrier
Staffordshire bull terrier
Xl pit bull
XXL pit bull
Micro pit bull terrier aka Teacup Pit bull terriers
Note: Most of these dogs are registered as AKC Staffordshire Terriers or UKC American Pitbull Terriers. 
PRICING A PITBULL
If you are looking for a large and strong dog to call a pet, you are probably looking at XL or XXL pitbull puppy for sale. But if you live in a tiny apartment and still want a pity for a housemate, then you are looking at teacup pit bull terrier. The red nose (also known as fawn pit bulls, champagne pit bulls, lilac pitbulls) and blue nose pit bull pups are considered rare and can be pricey to acquire.
Also, research about the bloodlines of these pit bull puppies for sale. Prior knowledge helps you get a pit bull puppy that matches your personality, lifestyle. You also arm yourself with questions to ask the breeder on site. A good breeder should know the ins and outs of breeding pit bull puppies. They should be able to explain bloodlines as well as the strengths and weaknesses of their litter.
Avoid breeders who have zero knowledge of their litter. This is especially true for backyard breeders.
3) Ask for references
Be cautious about pit bull breeders with zero reviews from previous customers. If you are buying bluenose or red nose pit bull puppies from a local breeder, find out who else they have sold a puppy to. Hearing from a previous customer should help you gauge the breeder's business and breeding ethics.
You could also get referrals from fellow pet parents. They probably know a good breeder who has quality pit bull puppies for sale. If you are buying from an online pit bull breeder, find out what people are saying in their review section. Also, run a background check on the site to ensure it is legit.
4) How much should you pay for a puppy pit bull?
Cheap is not always the best option when buying pit bull puppies for sale. Be wary of pit bull breeders offering ridiculously low prices on their puppies. As you read up on various pit bull puppy breeds, also check how much each breed can go for.
Rare breeds like the red nose and blue nose pit bull puppies can fetch a higher price compared to an American Staffordshire pity. Also, XL and XXL pit bull puppies will be pricier because they are bigger and stronger and usually have a much more laid back temperament. A micro pit bull is a tiny guy who is perfect for the budget-conscious pet parent.
How much you pay for a puppy pit bull also depends on the breeder's reputation. If the breeder is well-known and caters to a high-end market, then expect to cough up several dollars. It is better to save up and get the pit bull puppy of your dream rather than settle for a pet you do not want.
Consider adopting from rescue shelters as well. Buying from shelters is cheaper compared to an established breeder. The only downside is that you do not know what to expect in the puppy's temperament. But if you are willing to nurse an abandoned pity back to full health, then shelter adoption is a great choice.
5) Have everything on paper
Countless stories have been told of pet lovers who got scammed while trying to buy a puppy pit bull. In other cases, the pit bull puppy ended up sick and died from a terminal illness they knew nothing about during purchase.
For that reason, always ensure you have your purchase printed on paper. Let the pit bull breeder issue an invoice for your purchase that captures their business details. Paying with your card also helps track the seller in case of problems in the future.
But be careful when making card transactions online. Ensure the pit bull puppy for sale website is fortified with the latest web security encryption. Also, check out with a credit card when you are completely sure the online puppy breeder is legit.
Conclusion
Buying a pitbull puppy for sale does not have to be daunting. First, ensure that your chosen breeder has the best breeding and business ethics. Do your research before visiting a breeder so you know what you are looking for. Get referrals to potential pit bull breeders and ensure you are getting your money's worth when adopting pit bull puppies for sale.
Lastly, ensure all payments made to the breeder are on paper. This should give you legal leverage in case you get scammed by dubious pit bull puppy breeders.