Pitbull Puppies For Sale in New Jersey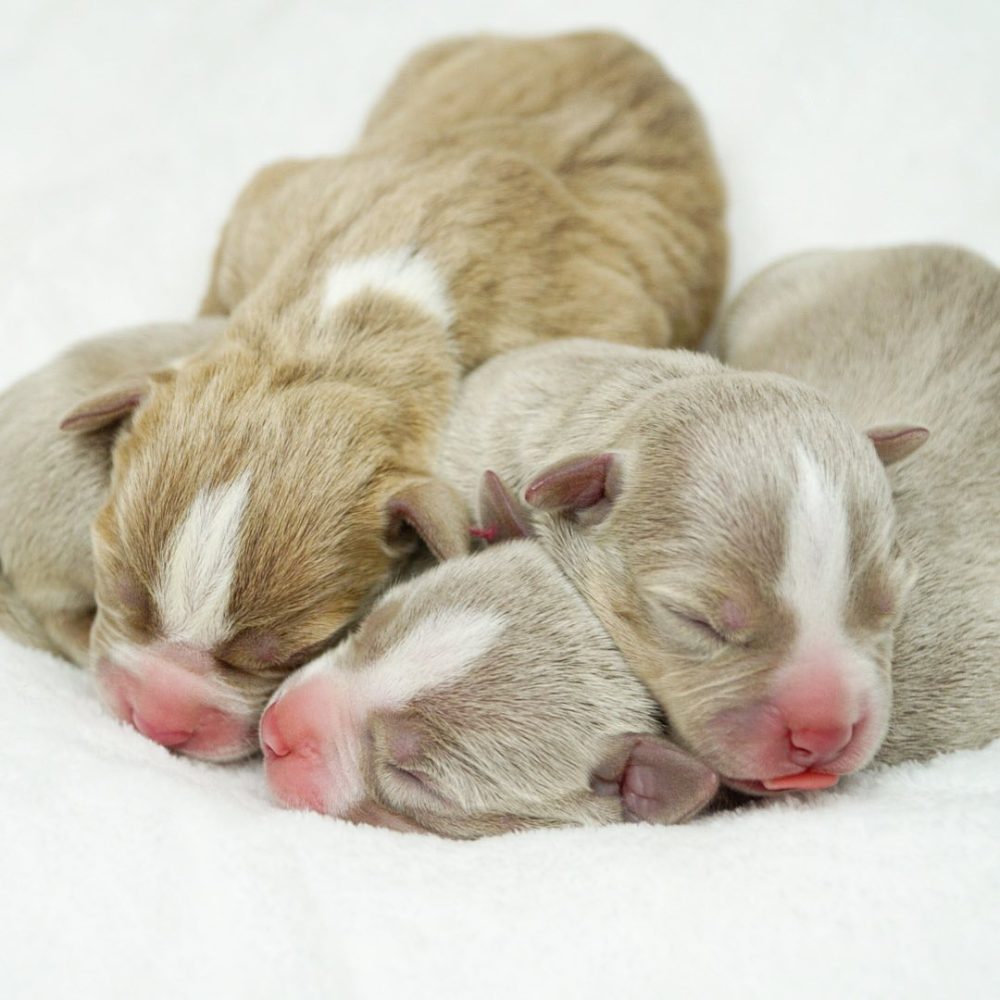 Manmade Kennels breeds and delivers quality pitbull puppies for sale in New Jersey. We are professional American bully breeders with 16 years of experience breeding show quality American bully dogs with BIG BODIES, STRONG BONES, BIG MUSCLES, and AMAZING TEMPERAMENTS.
Dual-Registered American Bully Puppies in New Jersey
Our American bully puppies in New Jersey are registered by the UKC as American Pitbull Terrier puppies and by the ABKC as American bully puppies.
We do believe that 'Dogs are a man's best friend'. At Manmade Kennels, we breed
Blue nose pitbull puppies for sale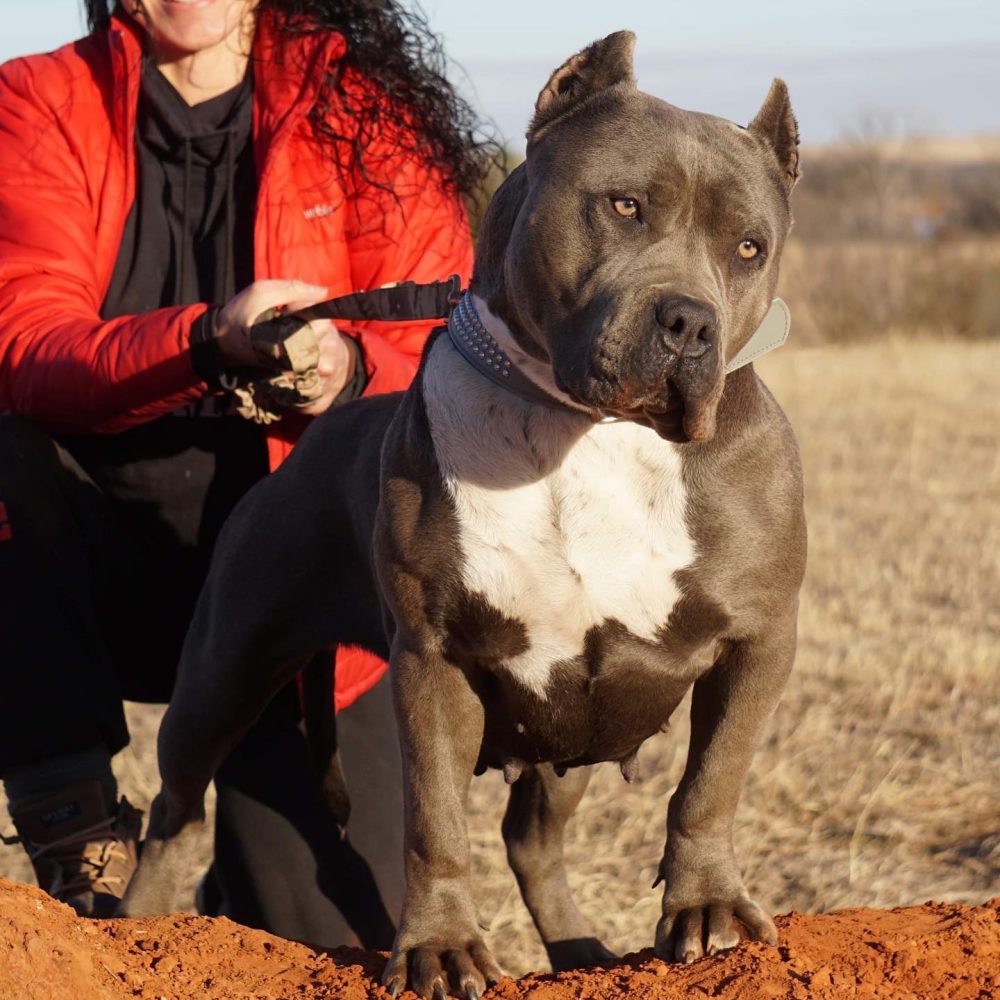 Blue nose pitbull puppies for sale bred for fun and companionship. All our dogs are trained to be loving, caring, and very affectionate towards their owners. They do not show aggression or gameness, two traits that make people wary of adopting the pitbull bloodline.
Back in 2006, our first pitbull puppy was a beloved Blue nose American bully. That dog was loving to us but its gameness made it a terror to our neighbors. Our first dog experience gave us the vision to start a pitbull bloodline that consist of American bully puppies bred specifically for families.
Rest assured that all our dogs are calm and mild-mannered. They do pack a lot of fun and you can trust them around kids or elderly people. To top it all, we have an in-house pitbull trainer who ensures that our dogs behave themselves and bring out the best qualities in them.
Reach us if you want to adopt a blue nose Pitbull puppy with a unique coat color. Our bluenose Pitbull puppies can have solid, tri, or Merle coats.
Red American bullies for sale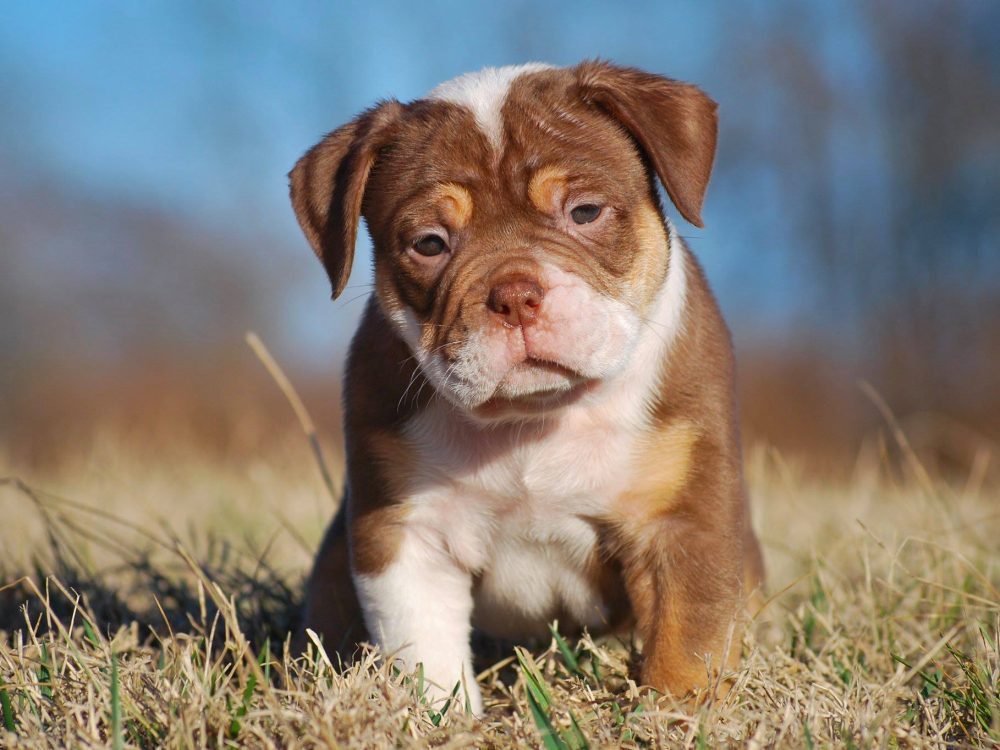 We hand-deliver red nose pitbull puppies for sale in New Jersey and adjacent cities.
Pitbull puppies for sale near me
Looking for a professional and certified pitbull breeder in New Jersey? Manmade Kennels will deliver show-quality pitbull puppies to any city in New Jersey and its environs. Call US TODAY if you are looking for pitbull puppies for sale in Jersey City, Atlantic City, Newark, Princeton, Bridgeton, Hoboken, or Wildwood. We also hand deliver American bully XL puppies to Lambertville, Millville, Spring Lake, Point Pleasant, Asbury Park, Long Branch, Cape May, and any other big or small town in New Jersey.
Give us a call and we will get a beautiful pitbull puppy to your doorstep in New Jersey state!