Best American Bully Puppies on Earth
Pitbull Puppies For Sale in Maine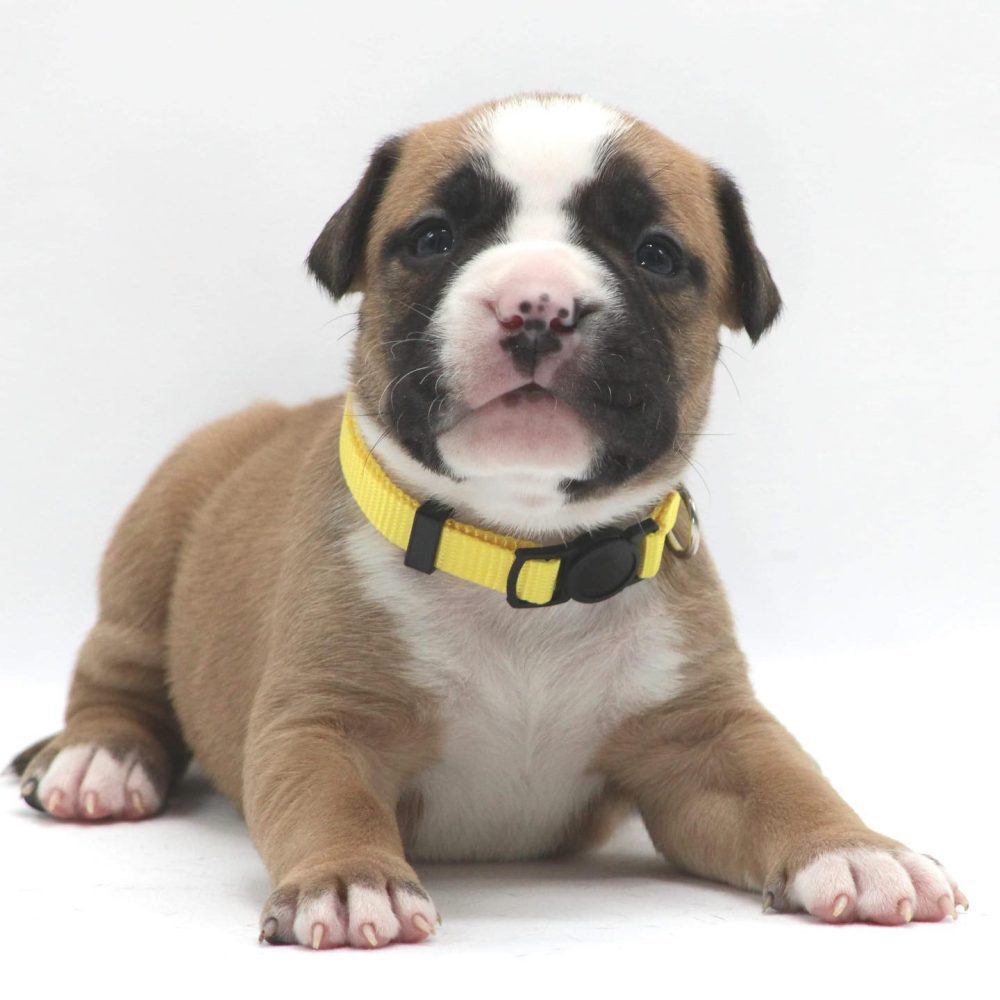 Manmade Kennels is home to the most beautiful and family-loving pitbull puppies for sale in Maine. We are professional breeders with over a decade of experience breeding show-quality American bully XL puppies in Maine. 
Professional American Bully Breeders
We appreciate you visiting ManMade Kennels, where you may find the Finest Xl Pitbull Puppies on Earth. At ManMade Kennels, we strive to breed ideal family dogs. All of our dogs were bred with care for temperament.
The Manmade Kennel team has worked with the American Pitbull Terrier breed for more than 40 years, and we also have a solid background working with XL Pit bull Terriers and the American Bully. You may already be aware that we breed exceptionally uncommon colored Xl Pups; these are not the common blue-nosed puppies you hear about.
Our BULLY PUPPIES FOR SALE have been carefully bred to be puppies that are incredibly therapeutic, wonderful friends, devoted guardians, and unmatched in intelligence.
Let Manmade Kennels complete your family with a professionally bred, show-quality pitbull puppy.
For more information on our American Pitbull terrier puppies, Call Eddie on 302-272-3625.

---

CLICK TO SEE AVAILABLE PITBULL PUPPIES FOR SALE!

Best XL American Bully Puppies For Sale in Florida

We have incredibly big , beautiful , and confident next level pups. Blue fawn , champagne , blue , white , and black pups with blocky heads , huge bone , super thick structure with friendly temperament to match.

These puppies will be incredible pets and proud additions to your family.  We have a decade of breeding experience , and are home to some of the biggest dogs on earth. With incredible temperament , amazing colors , and the absolute best bloodlines we are utilizing all of our arsenal to improve and revolutionize this swiftly growing breed. ary supplementation money  can buy.
100% Health-guaranteed Pitbull Puppies
As experienced pitbull breeders, we continue to nurse our XL pitbull pups until they are old enough to wean themselves. The puppies' immune systems should be strengthened by receiving healthy antibodies from the dam's milk. We start introducing solid foods to the puppy Pitbulls once they begin teething. Ground beef, poultry, and eggs are some of the nutritious puppy foods we offer.
Bullyade Healthy Pet Supplement is given to all of our pitbull puppies as they grow to help with their immune systems and growth. Since a raw diet is healthier and more nutrient-dense, we always advise our ManMade pit bull breeders to maintain their pit bull puppies on it.
Join The Manmade Kennel Family!!
Pitbull puppies for sale near me Maine
Manmade Kennels hand delivers American bully XL puppies to all cities in Maine and adjacent states.  We have partnered with Blue Collar transport, our trusted pet transport company to ensure that one of our beautiful and sweet-natured bully puppies gets delivered to your doorstep.
We hand-deliver pitbull puppies for sale in Main Portland, Lewiston, Bangor, South Portland, Auburn, Westbrook, Biddeford, Saco, and Augusta. If you are in Brunswick, Waterville, Orono, Brewer, Old Orchard Beach, Bath, Presque Isle, and Ellsworth. Manmade Kennels will deliver a healthy and trained pitbull puppy to your home in Gorham, Old Town, Caribou, Belfast, Rockland, Topsham, Skowhegan, Gardiner, Yarmouth, Winslow, Kittery, Hampden, Rumford, and Lisbon Falls. No matter where you are in Maine, we will get a puppy to your doorstep.