Best Pitbull Breeders in Indiana
Pitbull Puppies For Sale in Indiana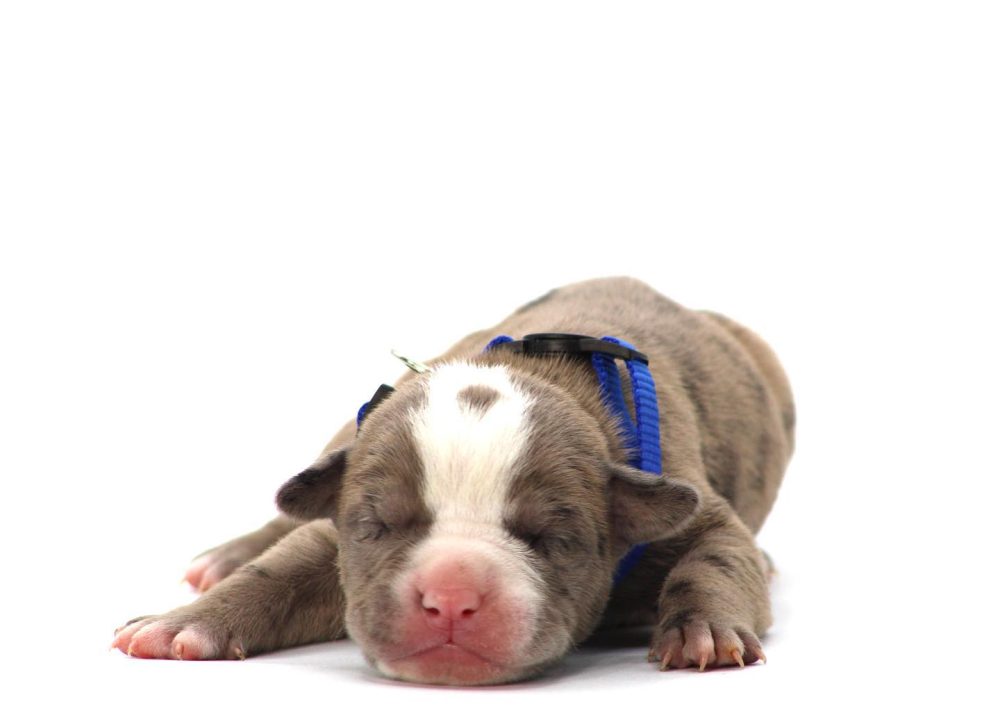 Are you looking for Pitbull puppies for sale in Indiana?
Manmade Kennels specially breed the American bully XL dog. A particularly well-liked breed noted for their tremendous size, power, and calm disposition. Our XL American bully puppies make amazing family pets. They are gentle and lack the aggressive prey drive that is common with the pitbull dog. We assure you that our XL American Bullies are bred to be self-assured, outgoing, and social with a desire to please their family. We have sold puppies to celebrities and our best dogs have competed and won in dog shows. 
CLICK TO SEE AVAILABLE PITBULL PUPPIES
Professional Pitbull breeders in Indiana
We have over a decade of experience breeding show-quality pitbull puppies for sale in Indiana. Our XL bully puppies are registered as American pit bull terrier puppies by the UKC and American bully dogs by the ABKC. We do provide a health certificate when purchasing our puppies, and we can arrange travel documents when traveling with your dog outside the United States.
Our pitbull puppies are not for everyone. They are highly intelligent and energetic dogs that require an active lifestyle to remain healthy and well-mannered. So we make sure to vet every potential buyer before they adopt a pitbull puppy from us.
You are welcome to visit our pitbulls kennels to see the mother and father of our amazing litter. We have a decade of knowledge in American bully breeding, so we will gladly answer all your questions in person or through our social media page.
CLICK TO SPEAK TO A BREEDER
FOLLOW MANMADE KENNELS ON SOCIAL MEDIA
Call 302-272-3625 (MMK's Edward) for pricing information on our American pitbull terrier puppies.

Our XL and XXL Pitbulls puppies for sale in Indiana are adorable!
Just look at the amazing pitbull colors and coat patterns on our dogs below. We breed blue nose pitbull puppies, red nose pitbull puppies, champagne, lilac, merle, and 
tri-color pitbull puppies.
100% Health Guaranteed Puppies
All our pitbull puppies undergo a comprehensive panel of health tests before adoption. They are screened for common pitbull diseases such as canine parvovirus, coccidia, rabies, parainfluenza, canine distemper, and type 2 adenovirus.  So we truly mean it when we say that our pitbull puppies for sale in Indiana are 100% health-assured.
We carry out rigorous health testing on all our pitbull puppies before weAll of our XL American Bullies have undergone
Is a pitbull puppy a good pet?
We have successfully bred out the undesirable traits in pitbull puppies like their strong prey drive and stubbornness to submit to authority. Our XL American bully pups have the mild and gentle predisposition of the American Staffordshire terrier. They love to play with children and will baby sit for you if need be. American bully puppies are very protective of their owners, so you can expect them to make the best guard dogs.
American pit bull terrier puppies for sale in Indiana
We hand deliver pitbull puppies for sale in Indiana cities. No matter where you are in Indiana state, one of our pitbull breeders will safely bring an American bully puppy to your doorstep. We currently deliver pitbull puppies in Indiana Bloomington, Indianapolis, Noblesville, South Bend, Carmel, Evansville, Lafayette, and Fort Wayne. Call us if you are looking for American bully puppies in Indiana Michigan City, West Lafayette, Gary, Fishers, Kokomo, Hammond, Tell City, Terre Haute, and Zionsville. Anyone in Muncie, Columbia City, Warsaw, Cambridge City, Oakland City, Hartford City, Rome city, or any other city in Indiana can get a pitbull puppy from us.
Join the Manmade Family!!
Call 302-272-3625 (MMK's Edward) for pricing information on our American pitbull terrier puppies.