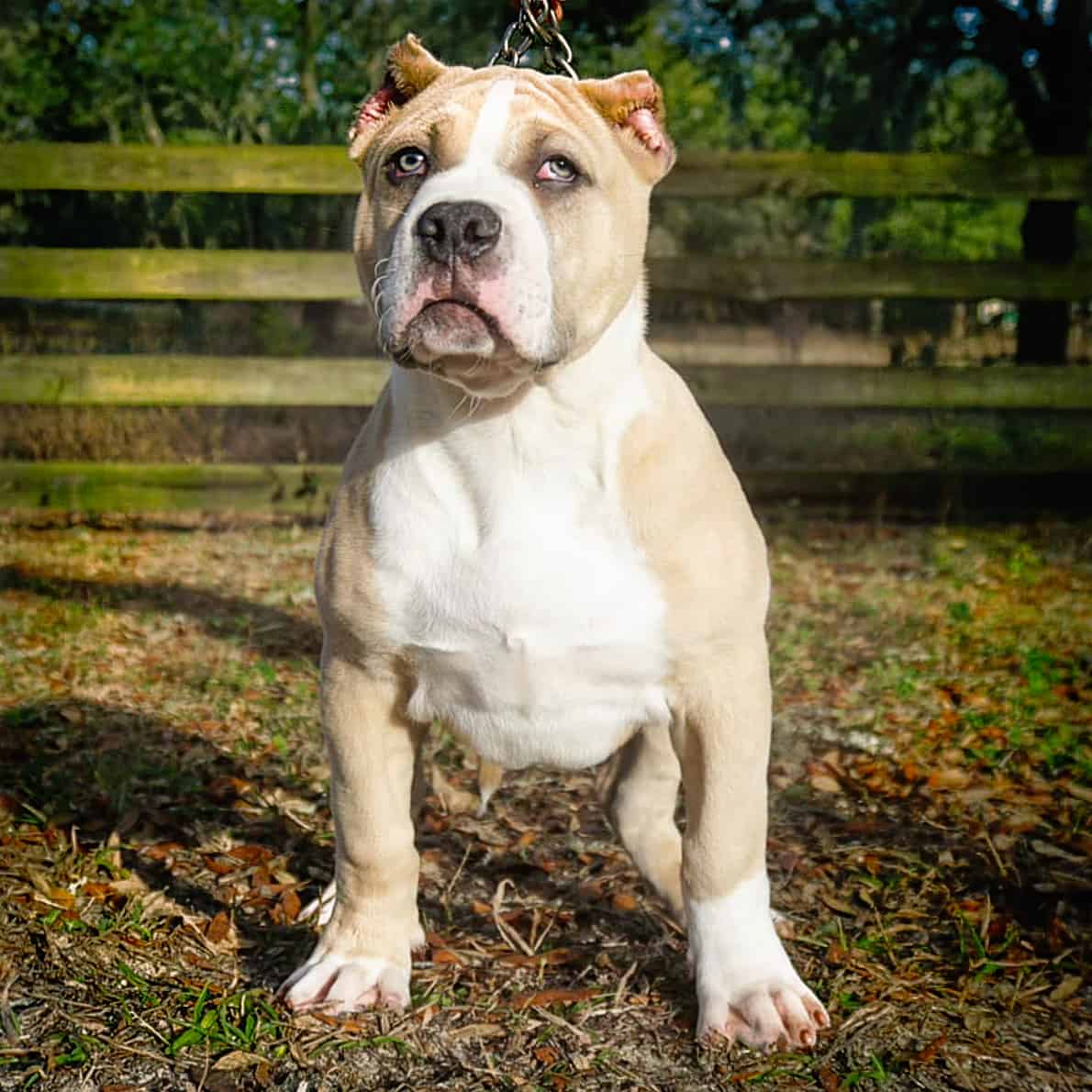 Pitbull Puppies For Sale in Alabama
Pitbull puppies for sale in Alabama courtesy of the best professional pitbull breeders, Manmade Kennels. We selectively breed Pitbulls for sale that are big, strong, and have the best temperament as family dogs. We ship American bully XL puppies in Alabama cities and worldwide.
Pitbulls for sale in Alabama
Manmade Kennels has successfully bred, trained, and socialized pitbull puppies for the past ten years. We raise our American bully dogs in our large acre of land where they can roam around freely and explore together with family and friends.
We have the finest pitbull studs and dams on earth, period! Our dogs are registered in the UKC as American Pitbull terriers and the ABKC as American bully dogs. When you adopt a puppy from us, we ensure you get all the documents including the pedigree and medical records. These documents prove that our puppy Pitbulls for sale are vaccinated, dewormed, and HEALTH-GUARANTEE.
Manmade Kennels Pitbull Breeders
Our pitbull breeding journey started ten years ago when we got our first game-bred blue pitbull dog in 2006. As we bonded with our new puppy pitbull, we quickly realized that the dog's prey-driven nature was not suitable for families. With that in mind, we decided to breed family-friendly pitbull puppies.
Today we pride ourselves as professional pitbull breeders with one of the biggest champagne pitbull studs in the world, Leonidus. Leonidus is a success because he is not only big-bodied and strong, but he has a sweet and docile temperament that is characteristic of all American bully xl dogs.
Also in our breeding camp is blue nose pitbull stud Shadow and champagne pitbull stud, Big Hoss. They are responsible for the blue nose puppies, red nose puppies, and champagne pitbull puppies we achieve in a litter.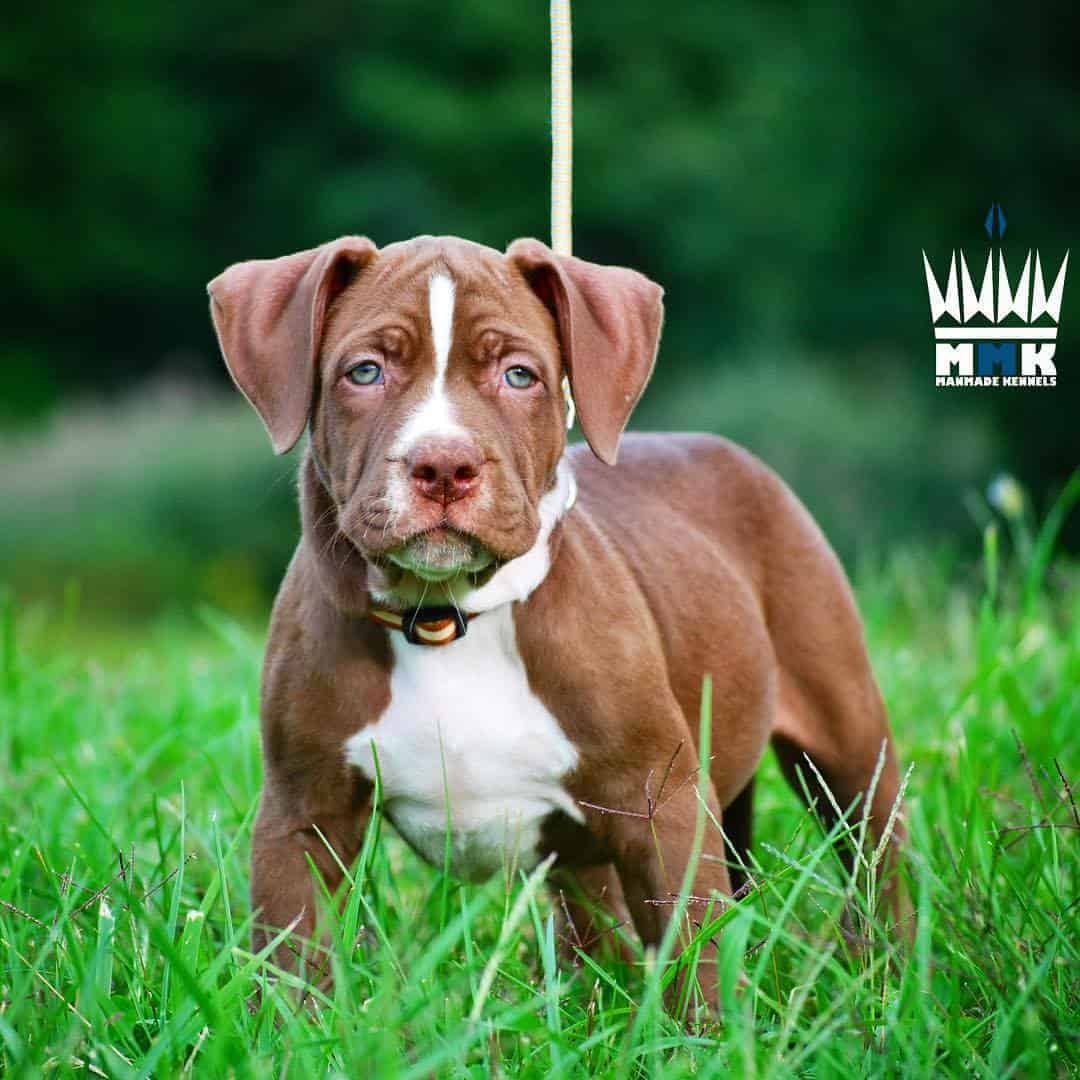 Looking for Pitbull Puppies in Alabama?
Blue nose puppies, Red nose pitbull puppies, Champagne pitbull puppies, Lilac puppy pitbulls, Merle pitbulls, Fawn bully puppies, you name It!
SEE AVAILABLE PITBULL PUPPIES FOR SALE
All our puppies are well-fed, vaccinated, dewormed, and socialised for families. We provide a pedigree certificate and all other necessary documents for puppy adoption. We hand-deliver to all cities in Alabama.
Click Me!
Ever since we started, we have grown to become one big Manmade Kennel Family. Some members of our pitbull breeding family have successfully established their pitbull kennels in Alabama, Delaware, Texas, California, Mississippi, and Louisiana. Also, we have Manmade Kennels pitbull breeders based in Europe.
Since we started, we have grown a reputation as professional breeders with the finest Pitbulls made on Earth! We are successful because we plan our pitbull breedings ahead of time. We carefully select the studs and dams for our breeding program to ensure we do not produce HUMAN AGGRESSIVE dogs. We determine the temperament of the pitbull puppy before birth to ensure you have a smooth time bonding, socializing or training your adopted American bully puppy.
Alabama pitbull puppies for sale
Are you ready to adopt a new furry friend into your family? We have blue nose pitbull puppies and red nose pitbull puppies with big heads, big necks, strong bodies, and, absolutely, BIG HEARTS ready for adoption. We also have tri-color American bully puppies for sale, blue merle pitbull puppies, champagne XL bully puppies, and lilac tri pitbull puppies.
We ship American bully puppies to Alabama.
If you have been searching for pitbull puppies for sale on Alabama Craigslist or tried finding a local breeder but found none, you are in luck! We have Manmade Kennel pitbull breeders based here in Alabama. CALL US TODAY!
Your search for puppy Pitbulls in Alabama ends here because we ship to every city in Alabama. Call us if you want pitbull puppies for sale in Tuscaloosa, Auburn, Gulf Shores, Huntsville, and Orange Beach. Also, we hand-deliver Pitbulls for sale in Birmingham, Montgomery, Dothan, Prattville, and Foley. Looking for American bully puppies in Pelham? Your search ends here.