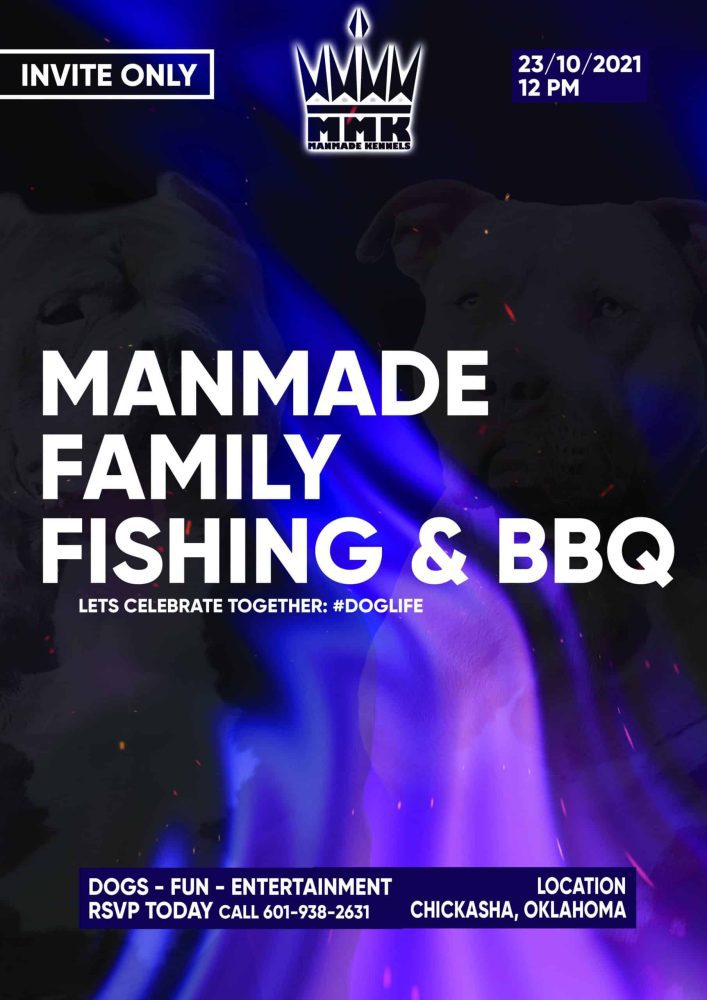 Welcome to our American Bully Shows and Events. Whether you own American Pit Bull Terriers or American Bullies, your a dog lover.  Here at ManMade Kennels we love dog lovers. Our Pit Bull Puppy family is full of like minded people and breeders. We are hosting a Dog Show / American Bully BBQ. This Dog Show is invite only. If your a part of the ManMade Family, call us ASAP to reserve your spot. American Bully Shows are so much fun, This is an All BREED fun event. We will be camping, fishing, playing games, and eating great food. Good dogs and people only.
GOING DOWN OCTOBER 23 2021
PAST DOG SHOWS - AMERICAN BULLY SHOWS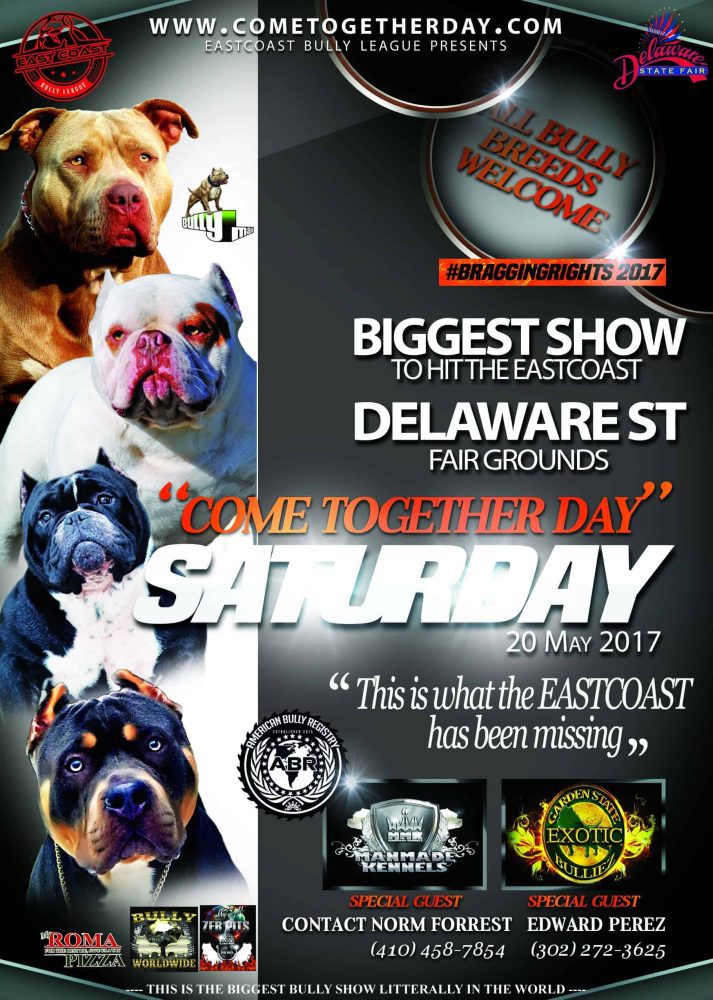 Come Together Day 2019
DELAWARE SHOW
HARRINGTON DE
MAY 2019
---
Powered By The East Coast Bully League.
Biggest Show To Hit The East Coast Ever!!!
ComeTogetherDay