American Bully Puppy New York For Sale
American Bully Puppies For Sale in New York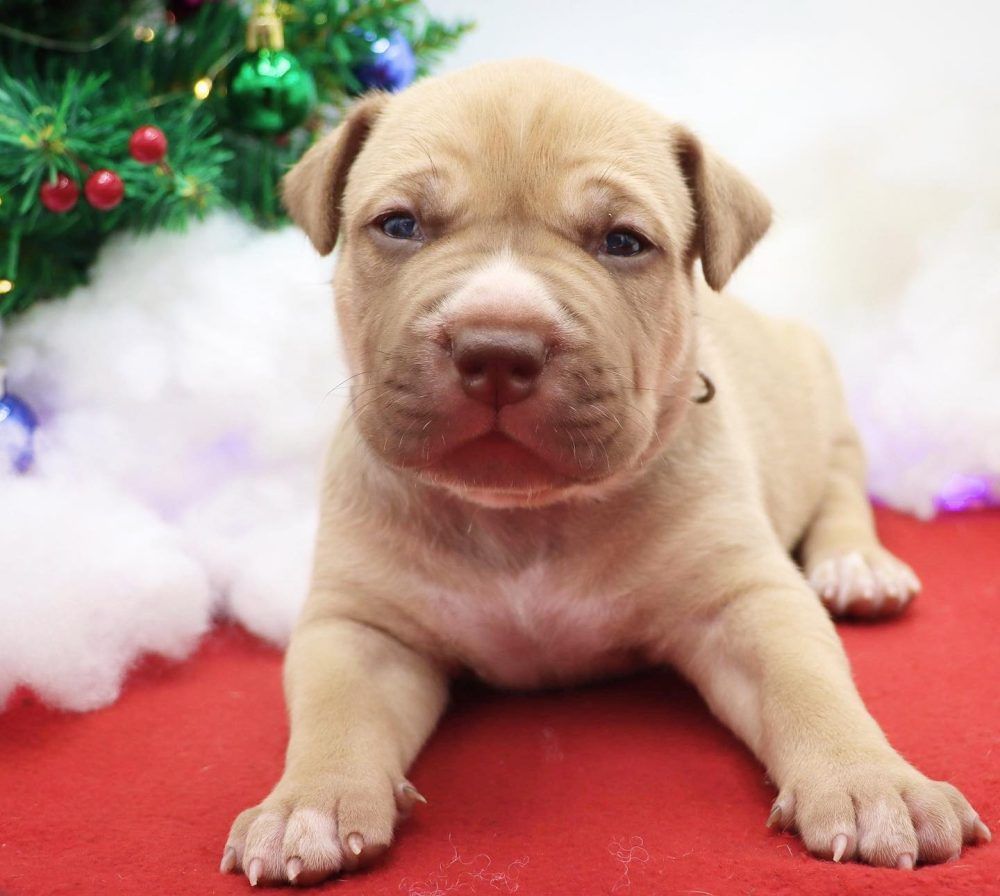 Are you looking for an American Bully Puppy New York as a family companion? Our Xl American bullies puppies are one of a kind, with amazing big blocky heads, broad shoulders, and super muscular bodies. They live up to the XL bully breed name and have the sweetest temperaments ever! Call now 302-272-3625 
Best American bully breeders in New York
Manmade Kennels- we are the best bully breeders with a 5-star rating for our professional Pitbull breeding program. We have been breeding American bully puppies for sale for the past 16 years and still going strong. Our pit bull breeding journey started with a blue nose bully pit that we loved to bits.
Years later, we decided to breed bully dogs for families or individuals that want the XL and XXL American bully breed as a companion dogs. So far, things have been going great and we have put a lot of smiles on happy customers that officially became the Manmade Kennel Family. You can join the family as well!
If you are here, then probably somebody awesome referred you to us. If not, then feel at home because we will take care of all your questions concerning the American bully dog. Drop Us a Line!
As Manmade Kennels, we are professional Pitbull breeders affiliated with reputable dog breed registries. Our American bully puppies in New York for sale are registered as American Staffordshire Terriers by the United Kennel Club and as American Bully puppies by the ABKC.
Manmade Kennels' Eddie at ABKC Nationals 2021
Our dogs have won awards at dog shows for their impeccable XXL body structures. They are hands down, the biggest XL American bully puppies New York with huge heads, thick necks, big bones, super muscular structures, and easy to groom coats.
When you get a bully puppy from us, you are getting quality. We are nothing like the puppy mills or backyard breeders who are just in it for the money.
Breeding and nurturing the American Bully breed is in our DNA, and we produce the best Pitbull puppies for family dogs and guard dogs.
Click To SEE AVAILABLE BULLY PUPPIES
Bully puppies with amazing temperaments!
Our American bully puppies are the sweetest, fun-loving dogs on earth. We raise them on a large tract of land with endless fields for them to frolic. We socialize our puppies with people, pets, and other animals when they start walking and running on their own.
So when you adopt an American bully puppy from us, you are getting a pre-loved dog that will give you the best memories. Our American bully puppies for sale in New York are gentle, have less prey drive, and love people. They are very confident, high-energy, and will keep you on your toes. But they are not destructive nor do they suffer from separation anxiety.
Amazing American Bully Puppy Coat Colors
Looking for an American bully puppy in New York with beautiful coat color? Check out our American Bully Breeding Page for available puppies and their amazing coat colors. We have American Pit Bully terriers with blue, red, black, and white coats. We also have merle, fawn, and tri-color pitbull puppies.
Call 302-272-3625 (MMK's Edward) for pricing information on our American pitbull terrier puppies.
100% Health Guarantee Bully Puppies
All our puppies go through the necessary vaccine shots and deworming when they are about 6 and 12 weeks old. Early vaccination helps protect our American bully pups from parvovirus, distemper, adenovirus, infectious hepatitis, parainfluenza, and rabies.
To top it off, we feed our bully dogs a healthy raw diet and have them on the best vitamins and supplements made for dogs. So best believe you are getting a healthy dog with an updated health record and pedigree papers that say they come from the best and healthiest Pitbull bloodlines.
6 Week Old Healthy and Happy American Bully Puppies
American Bully Puppies For Sale in New York
We hand deliver American bully puppies to all cities in New York. American Bully Puppies in New York, Rochester, Syracuse, Buffalo, Albany, Yonkers, and New Rochelle. Call us if you are looking for bully dogs in Ithaca, Utica, Binghamton, Poughkeepsie, Schenectady, and Newburgh. Bully puppies in White Plains, Saratoga Springs, Plattsburgh, Huntington, Elmira, and Lake George. Yes, we deliver show-quality American bully puppies to any city in New York or any state in the United States.
Join The Manmade Kennels Family!!