Best Bully Puppies on Earth!!
American Bully Puppies For Sale in California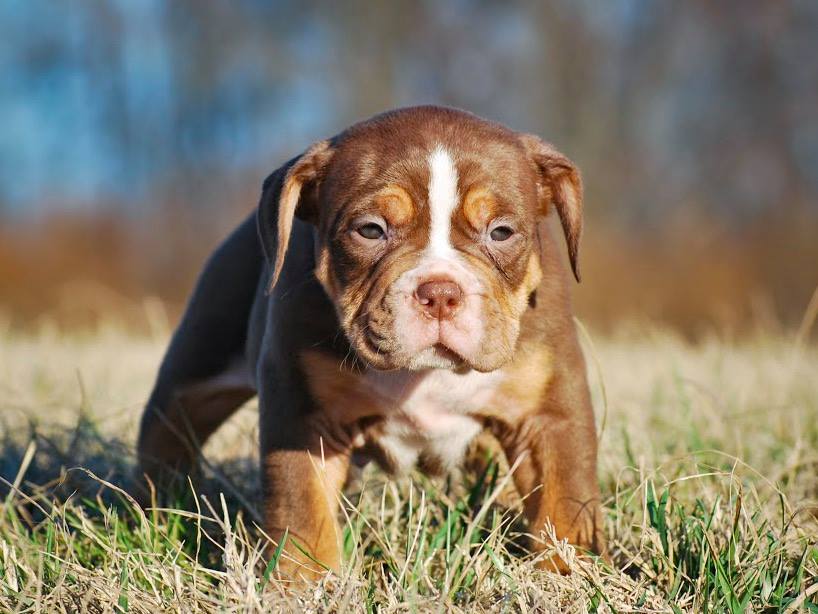 Hello California!
Welcome to Manmade Kennels, home of the best Xl and XXL American bullies on earth. Our pitbull puppies are bred and socialized as family dogs with the added advantage of being guard dogs. As Manmade Kennels, we have a 16-year reputation for breeding quality American bully puppies that have great body structures and defined muscles.
Are you looking for registered American bully puppies for sale near me in California? Or you just want to know how much do American bully puppies cost in Califronia or any city in California. Well, you are in the right place as Manmade Kennels is home to the best American bully puppies on eartth!
Blue Nose American Bully Puppies For Sale
Blue nose pitbull puppies for sale bred for small and big families. Our first every bully dog was a blue nose sweet heart we got back in 2006. For over a decade now, we have successfully bred and sold more blue nose Pitbull puppies than we could imagine. It speakes to the quality of work we produce as Pitbull breeders in California.
Our blue nose pitbull pups are registered as American bully breed in the American Bully Kennel Club (ABKC) and as American pit bull terriers pups in the United Kennel Club (UKC).
We raise all our blue pitbull puppies at home where we teach them to get along with other pets and adults.
CLICK TO SEE AVAILABLE AMERICAN BULLY PUPPIES
XL and XXL American Bully Puppies CA
Our Xl and XXL American bullies are, pound for pound, the finest ever made. We breed American Pitbull terrier puppies with big bodies, strong defined muscles, and an athletic body.
But do not let the big and lean bodies fool you, our bully pups make the best family companion dogs. They have the sweetest temperaments and do not have a strong prey drive. Believe us when we say we breed family-oriented dogs.
With over a decade of pitbull breeding experience, we have successfully produced American Staffordshire terriers pups that have a black, chocolate, or red nose pitbulls. We also have Mere American bully puppes, tri color bully pups, and blue nose American bully puppies.
RED NOSE XXL BULLY PUPPIES

BLUE NOSE XL BULLY PUPPY
Pitbull puppy health
As part of the bully puppy breeding process, we ensure that all our pups are vaccinated and dewormed before you adopt them as a family pet. Deworming starts when the puppies are 4 to 8 weeks old and we are always monitoring our pups for any health problems.
Deworming helps eliminate parasites that the bully pup may have contracted from their mother. We keep our whelping area clean and sanitized to ensure you never adopt a sickly pup.
After 6 to 12 weeks, all our American bully pups are vaccinated for added protection against diseases like coccidia, parvo, Type 2 adenovirus, parainfluenza, and canine distemper. We also vaccinate against deadly diseases like rabies and hepatitis.
We assure you that the puppy you adopt will be up-to-date with its vaccine shots. and will have no health issues
6 WEEKS OLD RED NOSE PUPPIES
CLICK TO SEE AVAILABLE BREEDINGS
The Manmade Kennels Family!!
Best America bully breeders in California.
If you have been looking for American bully puppies for sale near me California, you need to get in touch with us. We always love to meet our new buyers which is why we hand-deliver to your doorstep. Also, this gives us the assurance that one of our cut bully puppies are going to a loving home.
Manmade Kennels hand delivers American bully puppies in California City, San Diego, Los Angeles, and Sacramento. Call us if you want an American bully puppy in San Fransisco, Santa Barbara, San Jose, Oakland, or Long Beach. No matter which city in California you are in, we can deliver a healthy bully dog to your doorstep!
Call 302-272-3625 (MMK's Edward) for pricing information on our American pitbull terrier puppies.